Peter Parcon
May 30, 2014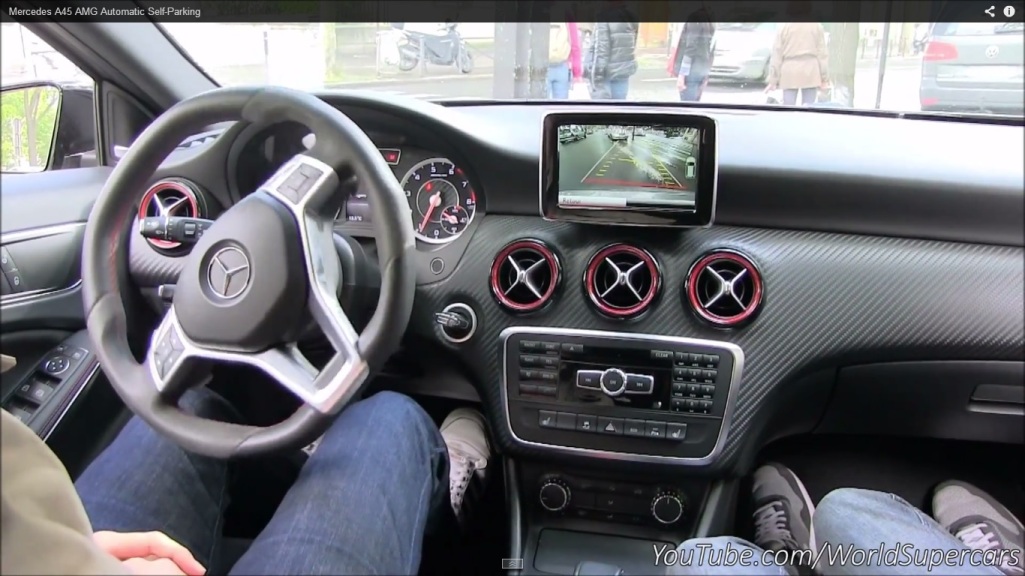 Google may have unveiled its own self-driving car, the Mercedes-Benz A45 AMG has a similar system even if it is limited to simple parking. A video was posted recently showing the compact supercar being parked automatically, as indicated in a report from autoevolution.com
Although the A45 AMG can cost around $64,000, it is not any ordinary vehicle since a number of features can be added into it, including an automatic parking system. The video shows the vehicle being asked to parallel-park, which is not an easy task. Sensors are used by the Parktronic with Active Parking Assist System to guide the vehicle. The sensors located along the sides of the bumper will scan the surrounding area when the car is being driven slow. When a space is suitable enough for the vehicle, a symbol will come out on the dashboard.
Once the "P>" symbol appears, the driver can put the vehicle in reverse before pressing the "OK" button of the left side of the steering wheel to activate the system. However, the driver will still have to use both the brake and acceleration pedals of the Mercedes-Benz A45 AMG.
The video shows the system steering the vehicle as it parallel parks. All the driver had to do was to step on either the brake or acceleration pedals. The system is not limited to the Mercedes-Benz A45 AMG since it is also available for all MLB car models including the standard A-Class.
The Park Assist system is available as an additional option for the A45 AMG at around $1,000 according to the German company that configures the system. The system actually has a similar price tag as a standard bumper re-spray. Since drivers hardly ever use it, Mercedes-Benz A45 AMG owners will decide whether or not they will get one for their hot hatchback.