Giancarlo Perlas
May 25, 2014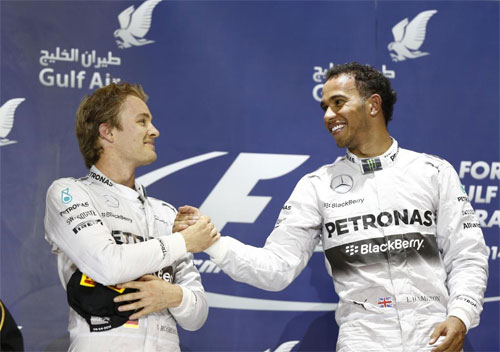 The 2014 season of the Formula One saw the tides turn in favor of Mercedes AMG Petronas. Since the first race of the season in Australia, Mercedes has emerged triumphant over its competition, usually outracing them by seconds.
The fortune of Mercedes this season can be primarily attributed to the new engine regulations implemented by the racing body. But the consequence of dominating the sport entirely has put its drivers Lewis Hamilton and Nico Rosberg head-to-head on the circuit.
The first event in 2014 was won by Rosberg. Then, the succeeding were dominated by Hamilton while Rosberg was trailing behind him consistently for a couple of one-two finishes.
In the past few races, Rosberg stated in his post-match interviews that he has been trying to catch up with his teammate, but the Briton is just too fast for him.
Yesterday, Rosberg claimed the pole position for the Monaco Grand Prix in what many consider a very controversial way when he used the escape road at Mirabeu in the final lap. The action of the German prompted waved yellow flags which slowed down the rest of the field.
Hamilton, who was supposed to claim the pole position if it weren't for his teammate's actions, was so incensed that he vowed to borrow a page out of the book of Ayrton Senna, in reference to the legend's rivalry with his teammate and friend Alain Prost. He said that he should have seen it coming.
Rosberg claimed that it was all an accident after he lost control of the car. He mentioned he was surprised that the stewards are investigating it. Niki Lauda defended Rosberg's finish saying that there's nothing wrong with it and those things do happen sometimes.
Currently, Mercedes is taking steps to reconcile its drivers to prevent tension from building up between them en route to the Grand Prix this Sunday.