Peter Parcon
May 16, 2014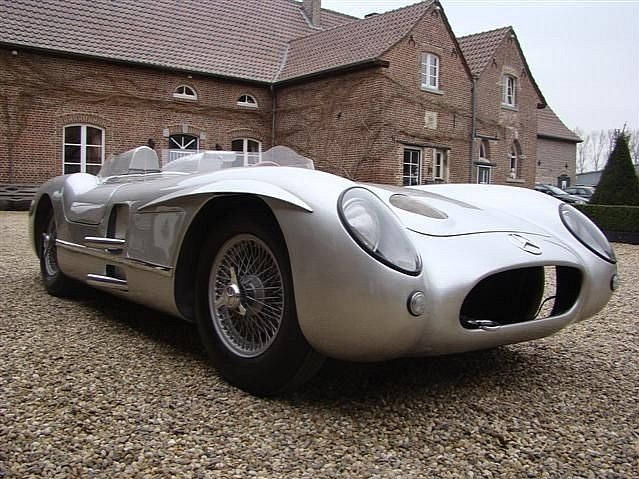 The Mercedes-Benz 300 SLR is considered as among the winningest race car in the history of the German luxury vehicle manufacturer.
Engineer Rudolf Uhlenhaut was responsible for the development of the 300 SLR, which is unfortunately associated with the most disastrous motorsport accident in history. The accident resulted to the death of eighty-three people in 1955. Around 120 people were also injured in the accident in Le Mans that compelled the company to give up on sponsoring motorsports events. The company only returned to sponsoring events in the 1980s.
The disaster at Le Mans was not enough to stain the Mercedes-Benz 300 SLR legend. The race car was able to join three other races during the 1955 World Sports Car Championship and won all three races.
The Mercedes-Benz W196 Grand Prix was the basis for the chassis of the 300 SLR. The same vehicle served as the source of the eight-cylinder inline engine. Elektron, a special magnesium alloy, was used for the sleek body of the vehicle.
The three-liter power plant of the vehicle offered at least 310 HP of power, which gave it a top speed of at least 300 km/h. This is made possible through the pioneering valve actuation and direct injection system that is mechanically controlled of the engine.
Only nine units of the race car were manufactured, which means it would not be available in the market. However, a replica of the Mercedes-Benz 300 SLR is reportedly available at a price tag of $1,370,000 or 1 million Euros, according to an autoevolution.com report.
The details of the rare replica vehicle can be seen on the website of German Mobile. The replica also features an inline six engine and not the inline eight engine of the original race car since the body is made of aluminum and not the difficult-to-obtain Elektron magnesium alloy. However, this will be the only opportunity for anyone to be able to purchase a Mercedes-Benz 300 SLR in the market.