Giancarlo Perlas
May 23, 2014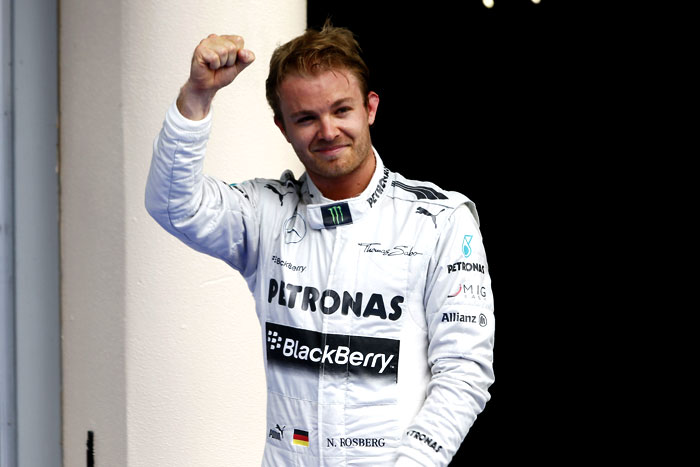 Nico Rosberg renewed his contract with Mercedes AMG Petronas. The new contract ties the German driver to the team of the giant automaker brand for two more years according to rumors. That means Rosberg will get to compete with team Mercedes up to the end of the 2016 Formula One season.
A Mercedes spokesperson refused to disclose the nature of Rosberg's new contract though, including its duration. However, the spokesperson did hint that it will be for a long term.
Nico Rosberg Before His Run at Mercedes
Nico Rosberg was born on June 27, 1985 in Wiesbaden, Hesse, West Germany. He is the son of the 1982 F1 World Champion Keke Rosberg.
Rosberg started karting at age 10 wherein he was the teammate of Lewis Hamilton. He raced in German Formula BMW in 2002 where he became a champion. His experience there lad him to his father's team in Formula 3 racing. The young German's skill was later recognized by Williams, and he became a driver there in 2006.
The first podium finish of Rosberg came in the 2008 Grand Prix by landing into third place. Overall, his career in Williams saw some ups and downs, but his run there contributed a lot in his improvement as a driver. It should be noted that in 2009, he scored points in every race he was in.
Nico Rosberg in Mercedes
In 2010, Rosberg started his career at Mercedes. He was the teammate of the multi-time world champ Michael Schumacher, whom he outraced on several occasions.
His first win did not come until two years later in the 2012 Chinese Grand Prix. Then, last year, he emerged victorious in Monaco and the British GP. He was sixth in the overall drivers' rankings in 2013.
The beginning of the 2014 season saw Rosberg bag a win in Australia. However, he fell back in the second place after Hamilton got his wind in the following races. Currently, he has 97 points in his card, which puts him in the second place in the overall rankings of drivers.