Giancarlo Perlas
May 23, 2014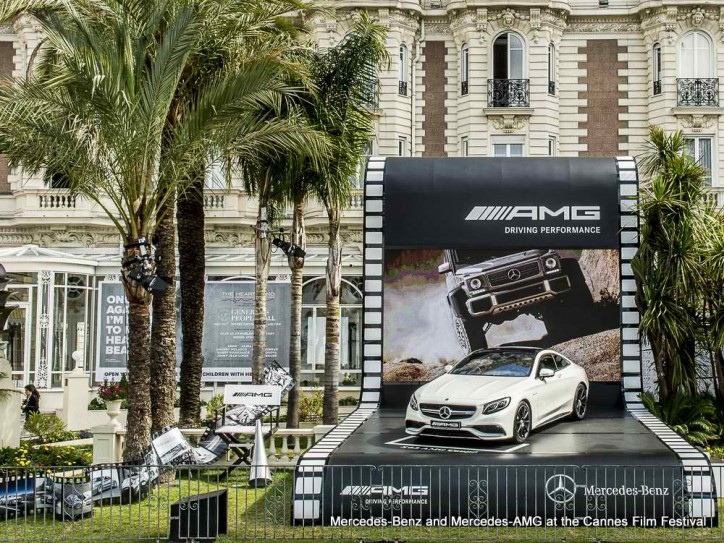 Mercedes-Benz definitely does not hold anything back when it comes to innovation, design and in competing with the other big luxury car brands in the market. Recently, it has been showing its dominance in the Formula One circuit too.
However, Mercedes is always more than willing to help the needy when it counts most. For example, when the typhoon Haiyan devastated the Philippines last year, its parent company, Daimler, was quick to donate €500,000 to help the relief operations of the country.
Presently, to further strengthen the efforts of amfAR, a foundation dedicated to AIDS research, a Mercedes S63 AMG Coupe will be auctioned for its benefit.
The car will be presented by none other than the Mercedes AMG Petronas driver, who is currently on top of the F1 rankings, Lewis Hamilton. It should be noted that Hamilton is also the co-chairman of amfAR.
The winning bidder of the Mercedes S63 AMG Coupe will be given an opportunity to be advised and informed by Hamilton about the different configurations and appointments of the sporty-styled vehicle.
The performance car boasts a 5.5-liter V8 twin-turbo engine with an output of 585 hp and 900 Nm of torque. Hamilton will present the Mercedes S63 AMG Coupe at the AMG headquarters located in Affalterbach. Aside from that, the winning bidder will get the chance to hang out with the Briton driver at the Formula One Paddock Club during the racing weekend.
Mercedes-Benz is the official sponsor of the event held in Cannes called "Cinema Against AIDS Gala" and the partner of the amfAR Gala held in Milan. Mercedes has been in partnership with amfAR for two years now.