Giancarlo Perlas
May 23, 2014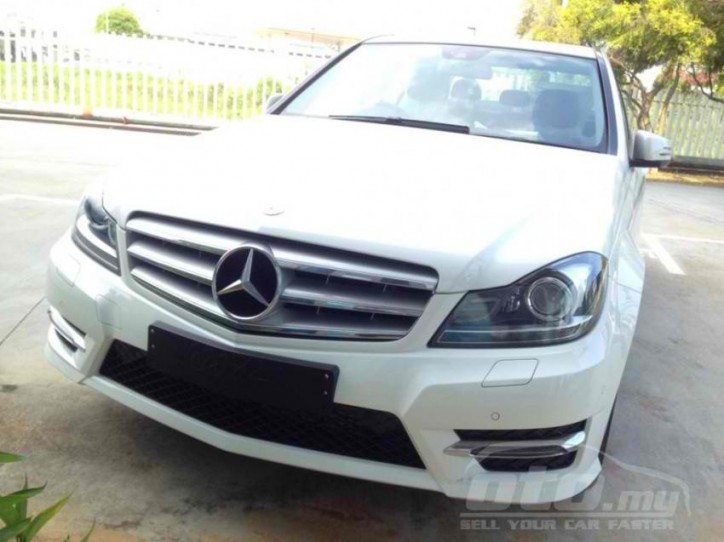 Mercedes-Benz Malaysia (MBM) recently posted details about a new W204 C-Class variant. It was branded as the Mercedes-Benz C200 AMG Grand Edition.
According to Paultan.org, a Malaysia-based automotive website, the Grand Edition of the C200 AMG was launched by MBM without much fanfare or hype. The C200 AMG Grand Edition was only discovered at the official website of MBM and the company's Facebook page.
The car was basically a C200 Avantgarde combined with an astonishing AMG Sport package. The add-ons included enhanced rear diffuser styling, side skirts, and new front apron. Then, its appeal was further improved by new set of wheels.
Each wheel measures 18-inches and with five split-spoke alloy design. Going around the front wheels are tyres sized 225/40. On the rear wheels are 255/35 tyres.
There were no changes in the engine specifications of the car. Based on the source, the car still has the standard 1.8-liter turbocharged four-cylinder engine. The output of the vehicle remained at 184 hp and 250 Nm of torque distributed by a seven-speed 7G-Tronic Plus automatic gearbox.
The report claimed that despite the better package, the price of the Mercedes-Benz C200 AMG Grand Edition is actually lesser than the price of the regular C200 Avantgarde when it came out in Malaysia. Currently, the new edition has a price tag of RM242,888. That is RM12,000 cheaper than its standard version.
It should be noted though that the price of the car does not cover insurance. But the good news is that it is offered with a four-year unlimited-mileage warranty. Add to that a financing option offered by MBM, which allows customers to pay only RM103 a day for their dream car for a duration of five years.