Peter Parcon
May 14, 2014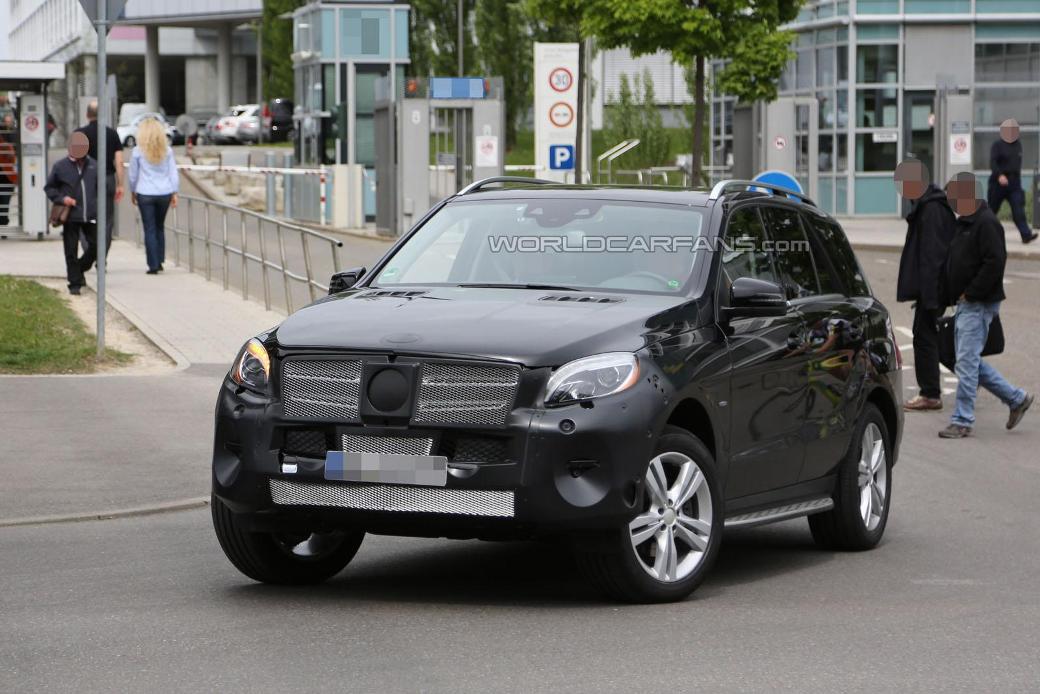 Pictures of the upcoming 2015 Mercedes-Benz M-Class have emerged in the past. However, these pictures show a heavily-camouflaged unit from the luxury vehicle manufacturer.
The latest pictures to emerge of the upcoming SUV offering of the Germany-based manufacturer show a vehicle with a lot less cover, according to a report from worldcarfans.com. In fact, the latest pictures show more or less the full glory of the upcoming M-Class.
The vehicle was spotted as it was going through evaluations in Germany. The enhanced model of the vehicle showed a recognizable design. However, it features a brand-new front bumper with a more notable-looking its two-bar grille. Among the less prominent enhancements on the vehicle are found at the rear, which features a brand-new bumper at the back and modified exhaust tips.
Although the pictures do not show the interior cabin of the 2015 Mercedes-Benz M-Class, it is expected to feature an enhanced trim while its infotainment system is also expected to be upgraded.
Even as the vehicle will have a similar engine selection as the previous model, the upcoming product line is expected to include a model featuring a brand-new 3.0-liter twin-turbo V6 engine. This engine option for the vehicle features a power output of 333 PS 9245kW) and a torque of 480Nm (354 lb-ft).
Earlier reports have also given indications that the upcoming 2015 Mercedes-Benz M-Class will also have a hybrid model, but no official announcement was made by the German luxury vehicle manufacturer.