Giancarlo Perlas
May 9, 2014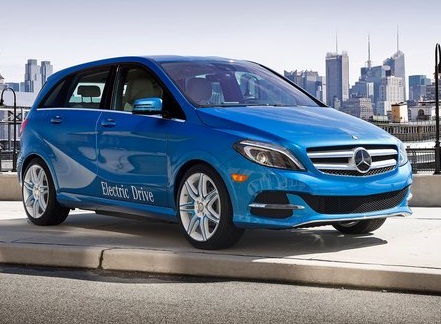 Kelley Blue Book, an automotive valuation company based in Irvine, California, was all-praises with the 2014 Mercedes B-Class Electric Drive in a review it posted last Wednesday, May 7.
According to Kelley Blue Book, the car is just right when it comes to styling, design, pricing, energy-efficiency, and other features. It even said that the introduction of Mercedes B-Class electric cars is an indication that the electric vehicle segment in the market is maturing.
The B-Class Electric Drive may share some styling features of the Nissan Leaf and Ford Focus EV, but it still retains the signature luxurious profile of Mercedes-Benz cars. In particular, the slope and body lines of the car are nothing short of impressive.
Then, its $41,450 pricing is ideal. The source said that its cost is just in line with its major rival, the BMW i3.
In terms of its 85-mile range after a full charge, the reviewer claimed that it may not be ground-breaking but it is competitive. It should be noted though that the range of the Mercedes electric car is dwarfed by the BMWi3 and RAV4 EV with ranges of 100 miles and 103 miles, respectively, on a full battery.
The other features that the company admired with the Mercedes electric vehicle is its zero to 60 mph sprint in only under 8 seconds, thanks to its 177 hp and 251 lb-ft torque. In addition, it's extremely quiet sound was highlighted in the review.
Kelley Blue Book pointed out that the cargo, seating capacity, and comfort features of the Mercedes EV are exceptional too.