Peter Parcon
May 4, 2014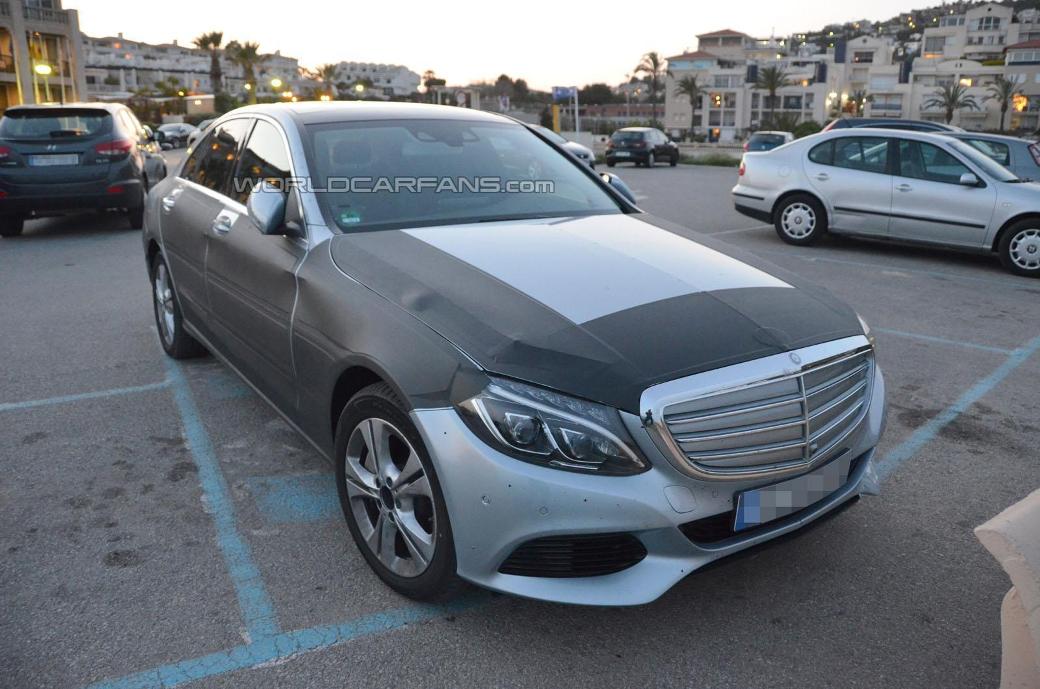 It appears that the Germany-based luxury vehicle manufacturer is working on bringing the 2015 Mercedes-Benz C-Class Plug-In into the assembly line. A recent report from worldofcarfans.com indicated that images showing the prototype of the hybrid inside a parking lot emerged recently.
The active shutter grille and modified rear bumper featuring an integrated port made the plug-in hybrid easily identifiable. The port is similar to the port found on the S-Class plug-in hybrid.
The vehicle will reportedly be called the C350 Plug-in Hybrid and will feature a 3.0-liter turbo-charged V6 engine together with a 7-speed automatic gearbox system along with an electric motor. The powertrain was initially unveiled in the latest Mercedes-Benz S-Class. The fuel economy of the 2015 Mercedes-Benz C-Class Plug-In remains uncertain since it was not yet announced by Mercedes. However, the company revealed that the CO2 rating it aims to achieve is 60g per kilometer once the certification process of the vehicle is finalized.
The 2015 Mercedes-Benz C-Class Plug-In will feature a rear-mounted flap that provides access to the charging connector of the vehicle. The configuration is similar to the one found on the S-Class Plug-in. The active grille shutter also decreases drag while reducing the warm-up time of the vehicle.
The images of the interior do not show any significant differences but some industry watchers are expecting the luxury vehicle manufacturer to give it an enhanced COMAND system providing driving information designed specifically for the hybrid.
The electric motor of the vehicle is expected to offer 70HP of power and minimum torque of 147 lb-ft, which will allow the vehicle to move around while using battery power. The C220 BlueTEC is considered to be the most efficient C-Class available in the market and supposedly offers an average of 70.6 mpg. It features a standard 2.1-liter turbo-charged diesel engine offering 168bhp.
The 2015 Mercedes-Benz C-Class Plug-In is expected to feature a large-sized lithium ion battery that allows the vehicle to run form fifty kilometers while on all-electric mode.