Ryan Joseph Ramos
May 2, 2014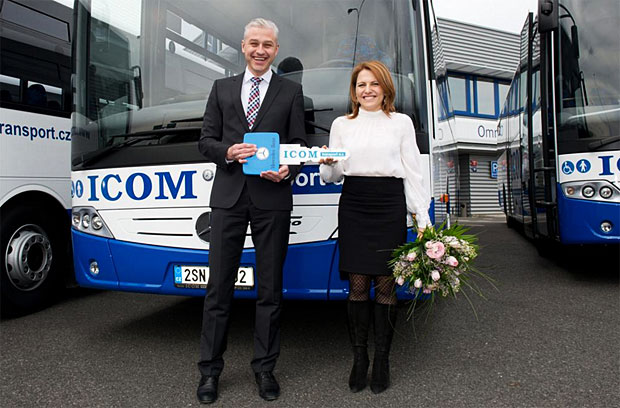 ICOM transport of the Czech Republic has recently expanded its fleet with 12 new Mercedes-Benz Intouro Euro VI models now in operation. With the delivery, the Czech market gets its first taste of Euro VI-spec buses.
The buses, which run on 220-kW OM 936 BlueEfficiency Power engines, sport the latest technology designed to minimize the environmental footprint of this particular mode of transport. In addition, the buses also come with the latest safety technology.
The Intouro model is produced at the Mercedes-Benz Turk A.S. facility in Hosdere, which is located near Istanbul. The interior can comfortably seat 50 passengers and features a high-floor design. These buses are specifically configured to meet the requirements of inter-city travel as well as school bus transport. The buses can also serve as on-site transports for companies.
ICOM, in particular, will be using the buses to service central Bohemia. The Czech transport firm has been relying upon Mercedes-Benz buses since 1998, with over 1,000 buses and coaches having been delivered to the company by the German automaker.
The twelve Intouro Euro VI buses add to an already massive fleet for ICOM; at the moment, the company fields more than 700 Intouro buses, and there are also some 300 Mercedes-Benz trucks used by the company for a wide range of assignments for local and international duties.
As for the Intouro bus line, it has been quite successful for Mercedes-Benz. Over 6,000 units of the bus have been sold to date, thanks to a good price/performance ratio.