Peter Parcon
April 27, 2014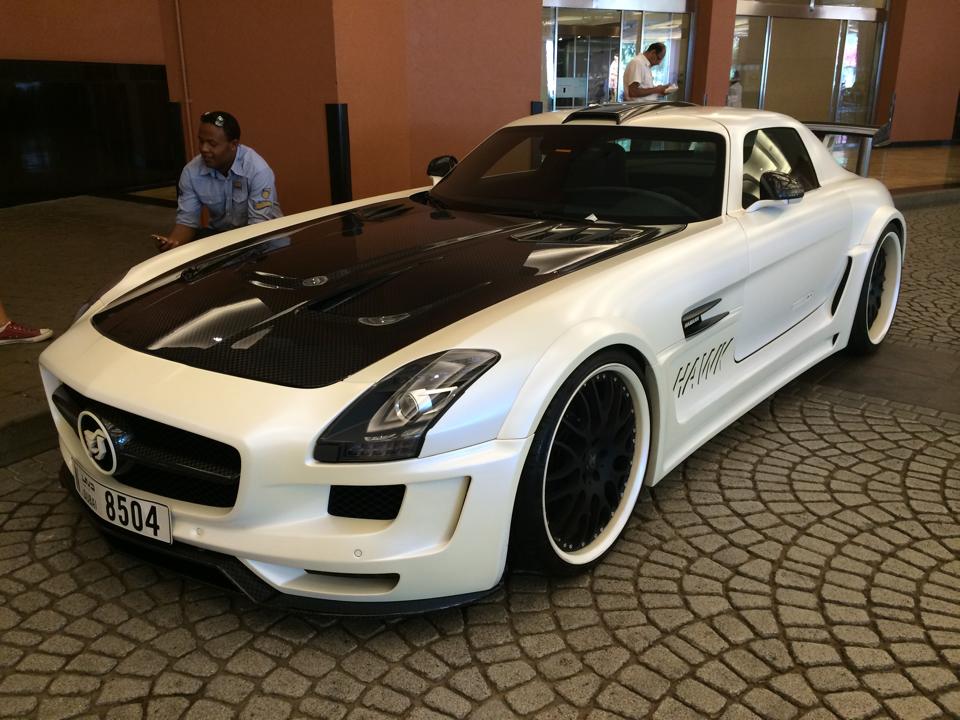 The Mercedes-Benz SLS AMG is a vehicle that has attracted the attention of numerous Mercedes-Benz enthusiasts. Even though the vehicle is not available in the market anymore, it is still considered as a most sought-after vehicle from Mercedes-Benz. A white Hamann Hawk Mercedes-Benz SLS AMG was seen recently in Dubai, according to a report from gtspirit.com.
It is fitting for the vehicle to be spotted in Dubai since it is the location of the biggest shopping mall in the world, the Dubai Mall.
The Hamann Hawk upgrade has completely transformed the SLS AMG, a two-seat luxury vehicle featuring gull-wing doors. It is also considered to be the successor of the SLR McLaren. The luxury vehicle was initially launched during the Frankfurt Motor Show in 2009, and entered the European market in 2010.
Four different variants were created for the vehicle, which some considered as the most affordable vehicle in the market featuring unique doors.
Numerous upgrades were made on the SLS AMG to catch the eye of Mercedes-Benz enthusiasts. Among these upgrades include typical aerodynamic enhancements to improve its performance. These enhancements include the replacement of the standard bumper with a front apron, bigger air intakes to provide more air into the engine, wider wings, rear apron featuring a diffuser, and new bonnet.
The white Hamann Hawk Mercedes-Benz SLS AMG also comes with a front splitter featuring air intakes on the side and front grille cover. The photos of the white Hamann Hawk Mercedes-Benz SLS AMG in Dubai were taken by Amazinguy1000.