Muamer Hodzic
April 8, 2014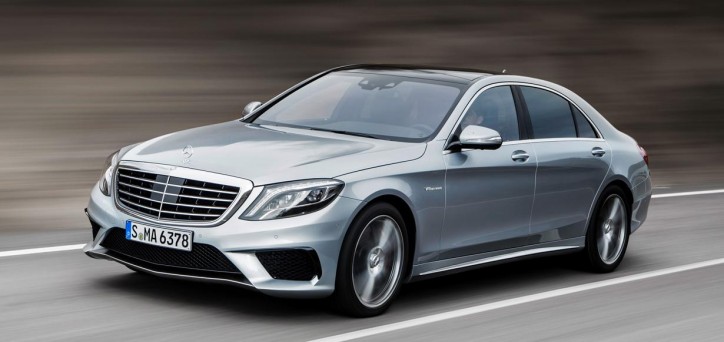 Mercedes is a well know brand and is regarded in high esteem. It is easily recognised by its famous logo as well as its premium vehicles. The purchase of one of these vehicles is sure to drain the bank account but this is not a concern for many who own a Mercedes. With this in mind it is important that it lasts as long as possible which means that care and attention is essential to receive your money's worth. Caring for your vehicle with an annual Mercedes car service is a step in the right direction but also understanding some of the routine checks you can carry out yourself will help increase the lifetime of your vehicle.
Read the Manual
This is the product literature where you can find instructions on how to operate and maximize different auto parts, troubleshooting solutions when malfunctions occur and find tips as well as suggestions on how to properly maintain the luxury car. Reading the manual will arm you with knowledge in order to easily detect possible car trouble, when the next oil and filter change is needed and how to operate or run the car properly. The suggestions presented in the manual will save you pennies and time.
Sensitive Driving
When driving, you need to be aware of certain noises and odd movements.  For example, you might observe that the car has a tendency to curb towards the left or you hear screeching noise every time you use the wipers or step on the brakes.  These small anomalies, if not attended to immediately, will cause more trouble such as loose brakes or frequent tyre changing.
Routine Maintenance
Ensure that you create the time to take your Mercedes for an annual service with an authorized garage. Here they will provide you with a routine check and maintenance. Different operational systems in the car require periodic checkups such as oil and filter change which should be done after the recommended mile reading is achieved. Axle or wheel alignment also needs to done, so it is important to consult your manual to find out how often.  Periodic checkups and routine maintenance helps prevent accidents and promote safety for you and other passengers as well as the car.  Furthermore, it helps protect your pockets from expensive car repairs due to accumulated silt, dents, scratches, and other signs of wear and tear.
Keep Your Records
When you want to perform routine maintenance checks and it is not possible to use an authorized service centre, you should seek the assistance of a car repair shop nearest to you as long as it is Mercedes certified.  The certification serves as an assurance that the shop can really fix your car issues and perform maintenance solutions specific for your Mercedes. Ensure you take your car records as the entries will help the technician to diagnose the exact issue and resolve them for you.
Indeed, there is no need to acquire similar skills with that of a car technician in order to extend the life of your car or avoid costly car repairs.  These top tips to car maintenance will definitely save you from car troubles, worries, and expenses.