Muamer Hodzic
April 2, 2014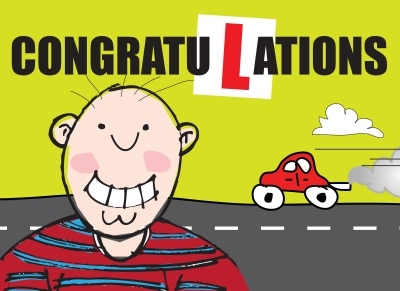 Before you are let loose on the roads, with your parents' Mercedes-Benz, you have to pass a driving test. Driving tests are not easy to pass, you need to go through many lessons and take the time to practice your skills if you want your licence. However, there are things you can do to help you pass first time, so if you're preparing for your examination here are some tips that could help you drive away successfully.
Get all the Information You Need
You'll need to learn all about driving so buy the right books that will help you to pass. There is a theory test and a practical examination where you'll be given questions and your skills will be scrutinised. You cannot hope to pass if you don't take the time to learn the Highway Code. The rules in the Highway Code are legal requirements and if you don't know what they are you'll not be given your licence any time soon.
Practice, Practice and Practice Some More
You really cannot practice too much. You should book your lessons but also take the time between lessons to perfect the skills you have been taught in the previous lessons. Ask your parents, friends of the family and other relatives if you can use their vehicle to practice in, but don't put them under stress. It can be difficult to try and teach an individual how to drive, so be respectful and listen to what you're being told.
If you want to learn as quickly as possible you could sign up for an intensive driving course. These are compressed lessons that take place in a week or two rather than being spread out into shorter lessons. You can learn to drive using intensive courses and be driving legally in no time at all, but it's still worth getting some extra practice in during the evenings.
Stay Calm
Nerves are often the only thing standing between a good driver and their driving licence. If you know you're likely to suffer with nerves try and prepare yourself and teach yourself calming tricks. Meditation is an excellent tool to use in the build up to the examination and while waiting for the examiner to arrive. Breathe deeply and keep your mind peaceful and positive. Don't put too much pressure on your shoulders by telling friends and family about the exact date of the exam. Keep it to yourself so you don't have to deal with peer pressure along with everything else.
Be Confident
If you've done your homework and listened well in your lessons there's no reason for you not to feel confident. If you remain upbeat and positive you're less likely to feel panicked when the test arrives. Take your time to listen to the instructions you're given, don't rush the manoeuvres and believe that you know exactly what to do and you are going to set yourself up for success. Doing all this in a Mercedes can give you a nice boost of confidence, knowing that you are at least safer than in other brands.