Giancarlo Perlas
April 27, 2014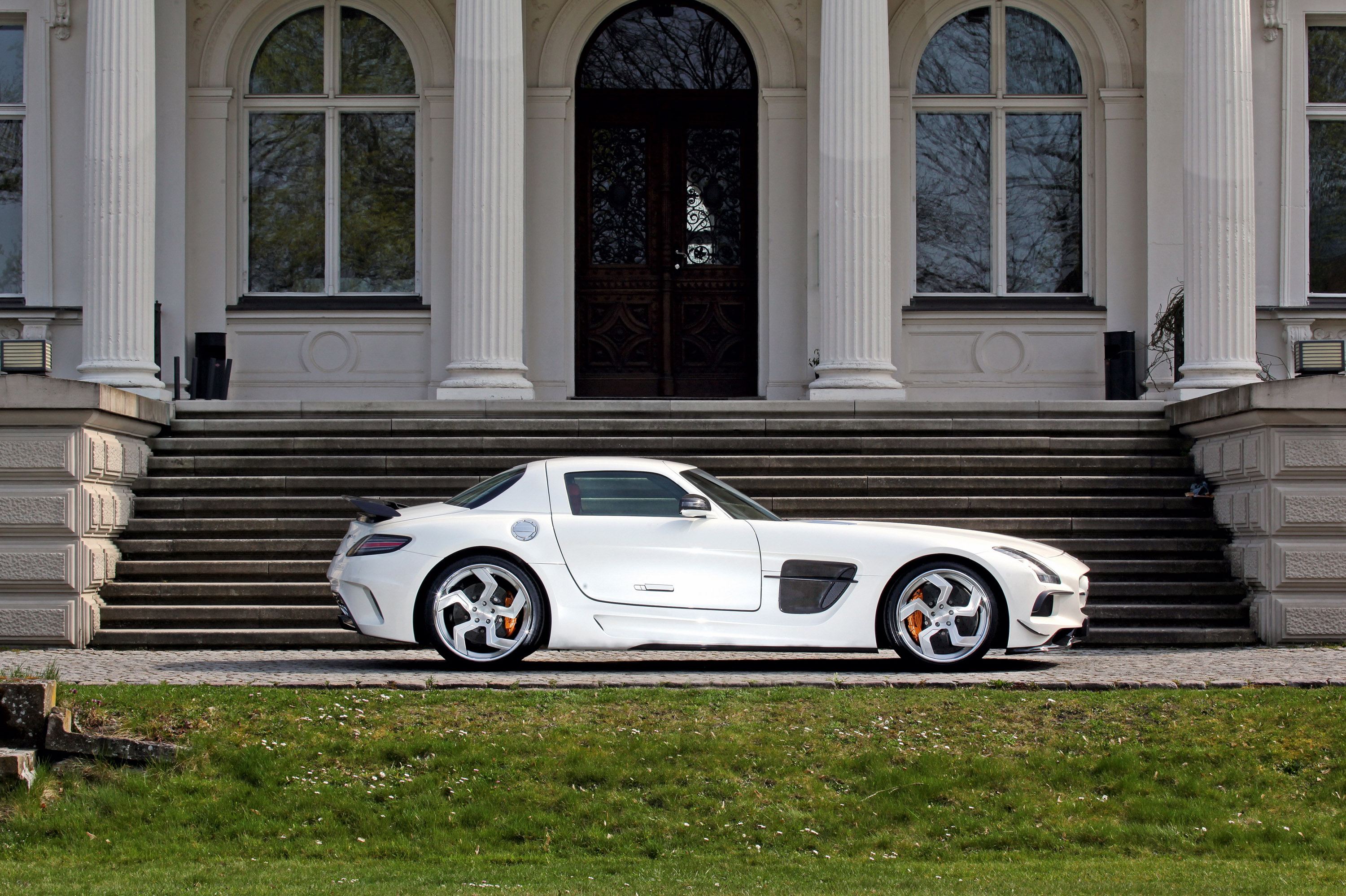 This year marks the end of the production of the Mercedes SLS AMG, a car that we have learned to love since it was launched at the Frankfurt Motor Show in 2009. It will be replaced by the 2016 Mercedes AMG GT, which is set to be launched next year.
Only 350 units of the Mercedes SLS AMG Final Edition will be produced before its manufacture gets to halt. The bad news connected with this is there will no longer be a Mercedes SLS AMG Black Series. However, that does not mean that the dreams of those who are looking to get the Black Series version are crushed.
Recently, the tuners at SGA Aerodynamics revealed their customized Mercedes SLS AMG that was made to resemble the Black Series version of the car.
The front of the vehicle was fitted with a drawn down dual-layer spoiler complete with carbon flaps. The hood was also entirely new, which came with an air outlet.
Going to the sides, side skirts with air inlets were equipped. Massive carbon-fiber mudguards were installed in the area too.
At the rear, the valance was made to protrude, and it was designed with lateral gills. Then, a huge double-layered carbon-fiber diffuser and original Black Series exhausts were added.
On the bottom portion, the wheels were highlighted with the MAE Design Forged Rotor rims. The wheels were covered with chromium-plated bedding measuring 10.5 x 20 inches with 3.5 inches outer rims at the front, and 12 x 21 inches with 4 inches outer rims at the rear. The tires were 265/30 and 325/25, respectively.
Overall, the car was finished in diamond-white paint. The finish definitely enabled the carbon-fiber components of the car stand out.