Giancarlo Perlas
April 28, 2014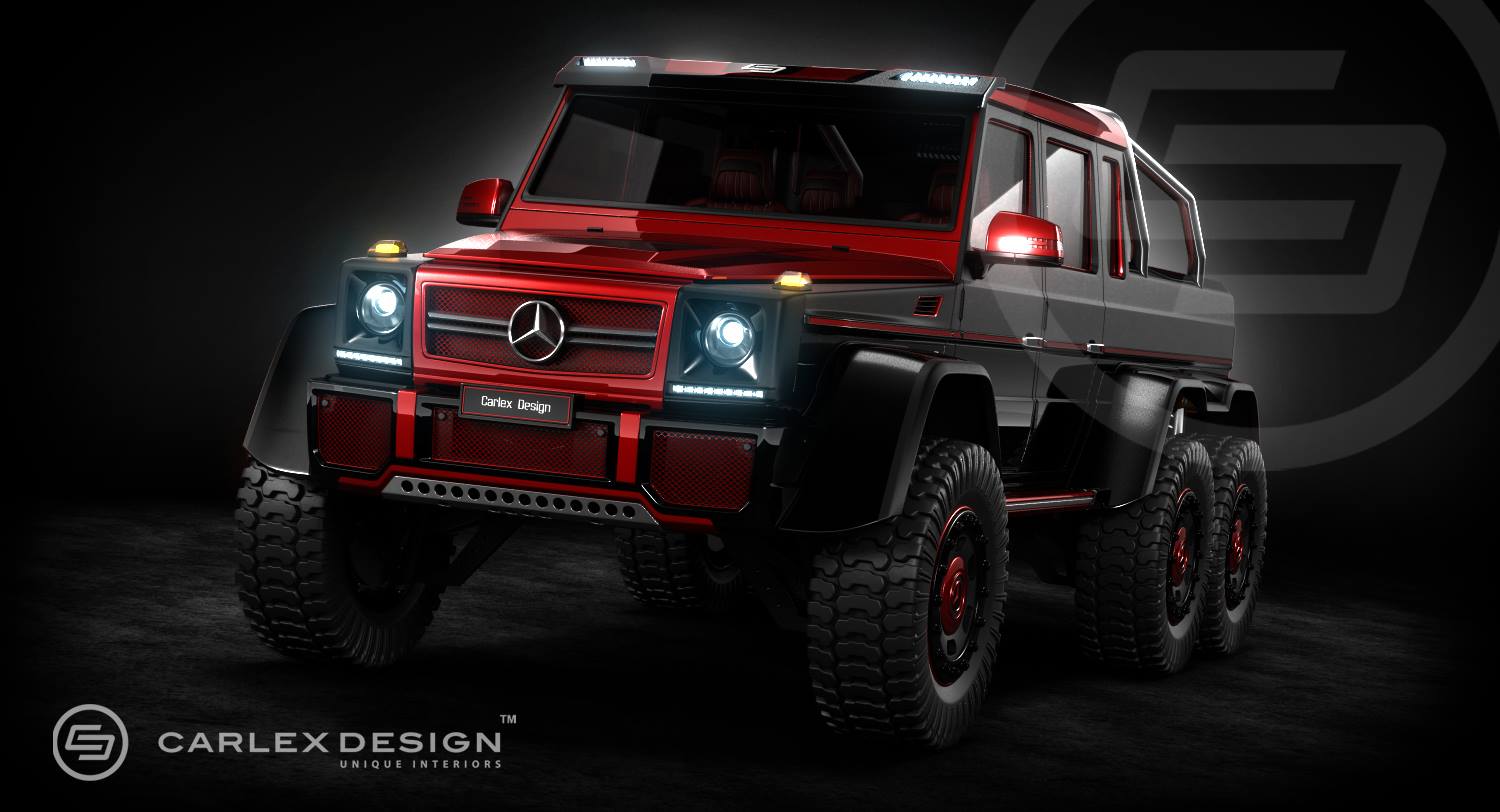 Carlex Design, an aftermarket for vehicle interiors, recently revealed its rendering of the Mercedes-Benz G63 AMG 6×6. The monster auto of Mercedes-Benz appears more like an army vehicle in its standard version, but the photos released by Carlex showed the vehicle in a different light, which makes it much more luxurious and more awesome.
The exterior of the Mercedes G63 AMG 6×6 in the rendering has been finished with a strong combination of crimson and black paint. The side and rear armor were dominated by black with crimson lines in the skirt, the middle, and the lining in the windows. Then, the metal frame holding the side panels of its bed in the rear appeared to be in chrome.
The front, including the hood, the mesh surrounding the grilles and bumpers were mostly in crimson. The section of the headlights and the side panels of the bonnet were in black though, and the grille lines and emblem were coated in chrome. The roof was in crimson as well with black highlights in its key points.
Going to the interior, where Carlex Design specializes, The seats, side leathers, and floor mats were in dark red with white pin stripes. The dashboard came in shiny black leather with gold coated surrounding dials.
We do not know the special materials on the concept's exterior and interior yet. But overall, Carlex Design made an outstanding work in its Mercedes G63 AMG 6×6 rendering. The combination of crimson and black, together with the astonishing interior, are truly mystifying. Let's just hope that the end product will reflect all the things in the render though.