Peter Parcon
April 30, 2014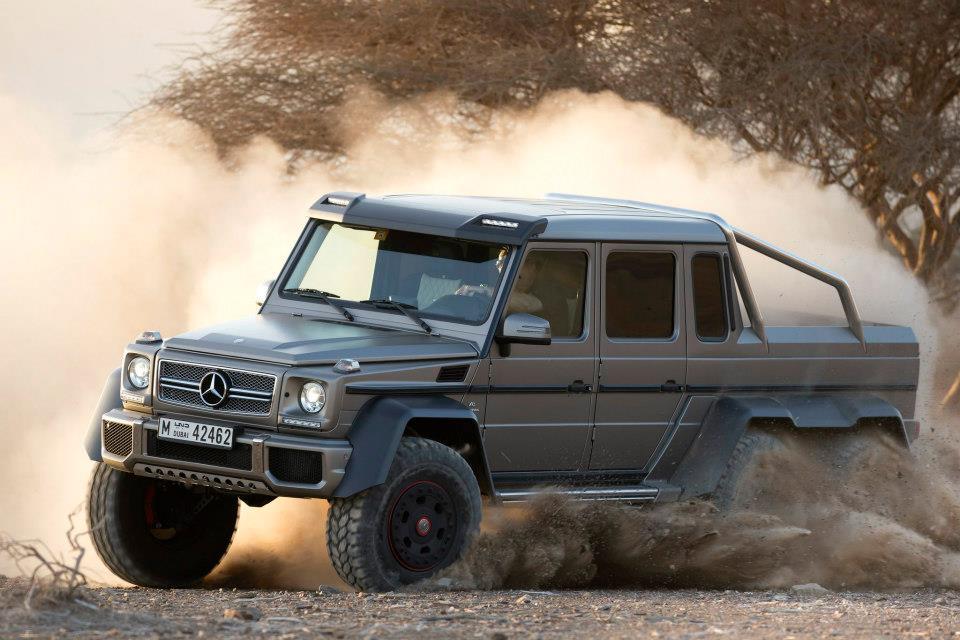 Following the introduction of the Mercedes-Benz G63 AMG 6×6 a year ago, reports indicated that the extraordinary off-road vehicle will not be offered in the Australian, Japanese, UK and North American markets. Due to this, numerous assumptions indicated that the luxury off-road vehicle will be targeted mainly for the Middle Eastern market. However, a recent report from gtspirit.com indicated that five models of the vehicle will be offered in Japan before the end of the year. Mercedes-Benz reportedly made the confirmation of its delivery to Japan recently.
The luxury off-roader is expected to be priced at around 80 million yen when the price is converted to the local currency of Japan. The price is over $780,000 if it will be offered in the United States.
The vehicle was originally developed mainly for use by the Australian army and is based on the C320 CDI. Its total length is at 5,867 millimeters and has a width of 2,111 millimeters. The total height of the luxury off-roader is 2,209 millimeters. This indicates that the G63 AMG is longer than a standard vehicle by 43.5 inches. The performance of the vehicle shows the reason why it has two extra wheels, which add to the overall length of the Mercedes-Benz G63 AMG 6×6.
While the military version of the model comes with a 3-liter engine, the model available in the market features a 5.5-liter twin-turbo V8 engine that offers a power output of 536HP and torque of 560 lb-ft. The engine is complemented by the seven-speed 7Gtronic transmission that drives all of the six wheels of the luxury off-road vehicle.
Consumers in Japan will likely welcome the introduction of the Mercedes-Benz G63 AMG 6×6 into their market before the end of the year.