Giancarlo Perlas
April 10, 2014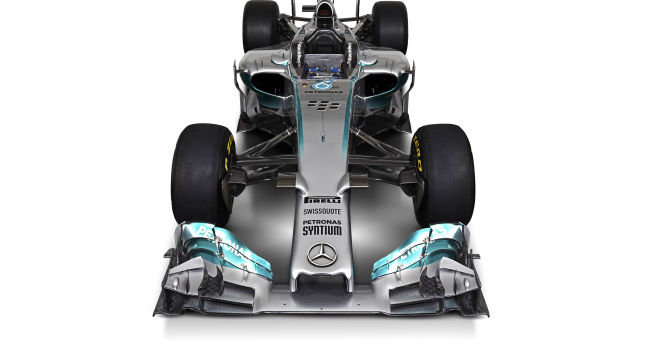 Sir John Young "Jackie" Stewart wasn't kidding last year when he said that if Team Mercedes fails to bring in the desired results in Formula One—that is gaining a significant position in the rankings—Daimler would not think twice of scrapping the F1 team of Mercedes AMG Petronas.
A recent report from BBC Sport confirmed that the adoption of the new turbo hybrid engines was the saving grace of team Mercedes. According to the source's interview with Dr. Thomas Weber, board member and the head of research and development at Daimler, the implementation of engine regulations in F1 and the performance shown by team Mercedes' drivers justified the continued existence of the team.
It should be noted that Mercedes had consistently emerged victorious in the first three races of the F1 from its start in Australia and the recent race in Bahrain. In the overall standing of drivers, Nico Rosberg topped the record by 61 points, followed by Lewis Hamilton with 50 points. Their rivals were so far behind right now as the third placer, Force India's Nico Hulkenberg is 22 points behind Hamilton.
Weber revealed Mercedes nearly quit F1 during the time BMW and Toyota were packing out in 2009. They only changed their mind when the FIA  decided to consider the efficiency formula. He said that there were numerous discussions in the board criticizing the condition of the team, particularly its engine, in the past. And as time went on, it became harder for him to explain why they had to continue using the naturally aspirated engines. So, the great performance of Mercedes this season definitely came as a breath of fresh air for him and the board.
The Daimler board member remarked the implementation of new engine regulations is an incredible achievement in the sport despite the criticisms it has been getting.