Ryan Joseph Ramos
April 12, 2014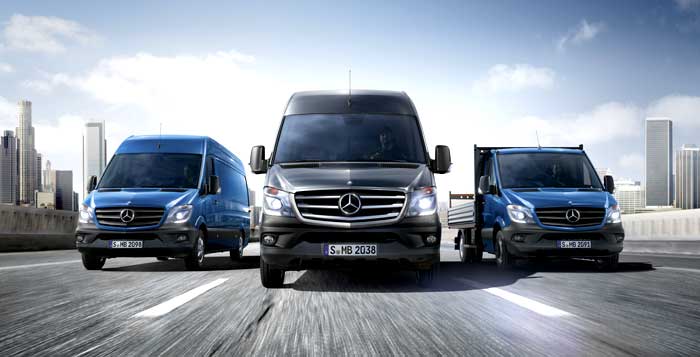 Mercedes-Benz is a well-known luxury brand, and while the established brand name–as well as all the other stuff that comes with it–works well for marketing its passenger vehicles, it could sometimes present a problem for other areas of the automaker's business. Take the Sprinter van, for example.
The Sprinter is one of the best-selling commercial vehicles from Mercedes-Benz, and it is seen as the go-to model for growing the commercial vehicles aspect of the company's business in markets outside Germany and Europe. In the United States, though, sales are hampered by the brand's high-end reputation. While Mercedes-Benz has been keen on introducing more affordable compact variants of its cars, like the CLA-Class, there's no getting around the fact that it's still mainly a luxury brand.
That preconceived notion of luxury does not bode well for the Sprinter, especially as it seeks to gain headway in a key market like the US. Fortunately, the company has taken the necessary steps to make sure that the market becomes fully aware that Sprinters are very much within most reasonable budgets. There are already online adverts showcasing the fairly affordable monthly payments, and pricing is always included in most of the press releases.
In addition, it also uses the Freightliner brand to market what are essentially Sprinters with a different grille. This way, the company can also catch the attention of people who might be reluctant to purchase a van with the three-pointed star logo.
Even with a hurdle like this, Mercedes-Benz Sprinter sales in the US have actually grown during each of the past two months. The company sold 1,915 of the vans in March, which represents a 25-percent increase.