Giancarlo Perlas
April 7, 2014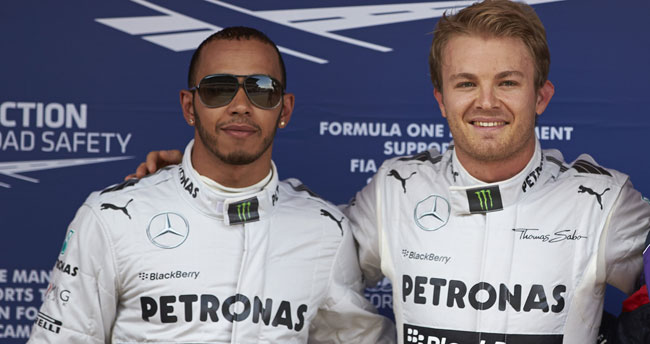 It was recently revealed that Lewis Hamilton and Nico Rosberg were allowed to race other during the Grand Prix held in Bahrain.
In an article from BBC Sport, it appeared that Toto Wolff and Paddy Lowe were also entertaining themselves with the on-track rivalry of Hamilton and Rosberg. As a result, they did not give the two team orders during the event. That means everything we've seen in the last race were two drivers giving their best to outlast one another and their performances were not in any way cooked up by the team.
Lowe stated in his interview with the source that there's no reason not to allow Hamilton and Rosberg race each other. Wolff expressed his excitement over his drivers too. The Motorsport Director said in the BBC interview, "It's great watching two drivers of that level racing fair and square."
The only condition posed by Wolff and Lowe for Hamilton and Rosberg while on track is for them not to crash into each other or risk the other car.
Wolff mentioned that the rivalry would give people something fresh and positive to talk about, especially in the moment wherein F1 is being talked down by critics. He pointed out as well that he is confident about the attitude of his drivers. The Mercedes F1 team chief said that Hamilton and Rosberg could put on quite a show while maintaining their strong image as a team.
"It is something we owe to ourselves and the sport. And to the drivers. They are great drivers. They are professionals. You want to give them the opportunity to race," stated Wolff in the latter part of the interview.
Personally, this is a perfect time to show fans of the team what their drivers are capable of. It is also a treat for us fans to see Hamilton and Rosberg finally race each other to determine which one is the better driver in F1. Thank you Wolff.