Giancarlo Perlas
April 8, 2014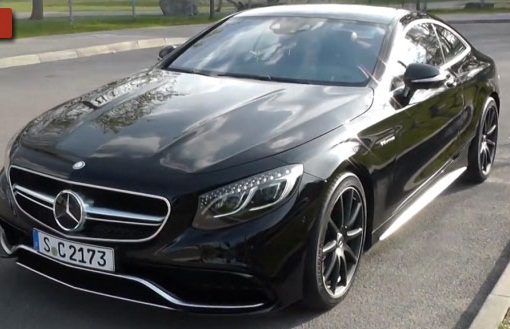 The Mercedes S63 AMG Coupe is set to debut in the New York Auto Show in just a few days. However, we have already witnessed the different external features of the car, thanks to various Mercedes S63 AMG  Coupe spy shots floating around online.
What we have seen so far is the white variant of the AMG-enhanced S-Class coupe through various pictures. In the video posted by walkoART via YouTube, we can take a look at the vehicle in a glossy charcoal black finish.
Comparing the pictures of the white Mercedes S63AMG with its black variant in the video, it seems like a lighter paint-job suits the car more. This is because one can appreciate better the lines and curves of the S-Class Coupe in a purer color such as white.
A glossy charcoal black paint might give the car a more prestigious, mysterious and stronger look, but the way that natural light plays with its finish somehow distorts the visual of the car. But then again, it might only be the camera used in this video that is playing tricks on us, or it is likely an issue the quality of the shot.
One thing that is remarkable with a black-colored S63 AMG though is how its chrome accents stand out.
Check out the video of the black Mercedes S63 AMG Coupe below to see for yourself:
In the video, the black S63 AMG Coupe has been fitted with standard AMG-performance tires with ten-spoke wheels. Side skirts and AMG badges were added and there were minor tweaking in the front grille and rear designs of the car.