Ryan Joseph Ramos
April 20, 2014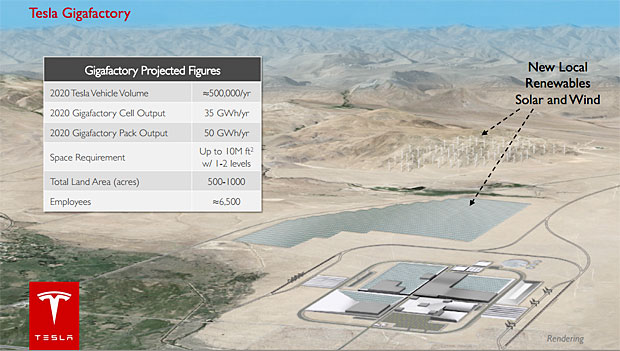 Tesla Motors is planning a $5 billion battery 'gigafactory', but Daimler – the parent company of Mercedes-Benz and owner of a small stake in the electric car maker – is not going to invest in this newly proposed concept.
That was confirmed by Daimler chief Dr Dieter Zetsche after speaking to reporters at the Beijing Auto Show. According to the exec, it is simply due to timing, saying that nobody knows what or when the next-generation of battery technology will be.
He added that it was too late to invest in lithium-ion battery technology, and still too early to invest in the next generation given all of the unknowns at this point.
The idea behind the Tesla 'gigafactory' is to have a facility that can produce batteries that will be the power source for around half a million Tesla vehicles per annum.
Past collaboration between the two automakers in the context of battery technology fueled the speculation that Daimler could get involved in this proposed Tesla project, but Dr Zetsche at least confirmed that there would be no investment–at least not in this stage.
While development is expected to go hand-in-hand with the factory, though, it's still mainly a large-scale production facility. The plan is to set it up by 2020, at which point it alone will exceed the global production in 2013.
Tesla is currently finalizing its options for the site of the gigafactory, most of which are in the southwestern part of the United States to make it more efficient to ship the battery packs to Fremont, California, where the vehicles will be assembled.
[Image source: Tesla PDF]