Giancarlo Perlas
March 13, 2014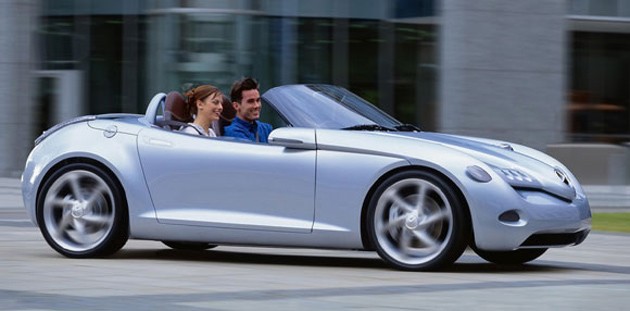 The Mercedes Vision SLA was a concept car that was showcased at the 2000 Detroit International Auto Show. The two-seater convertible was based on the platform of the A-Class segment during that period.
Overall, it was only 148.4 inches long. Then, the armor of the car was based on the combination of aluminum and plastic to minimize its weight.
The Mercedes SLA was heavily hyped back then, however, it never reached the production stage because the execs of the brand decided that it was too complex to make at that time. Despite that, some of the features of the car were adopted into latter models like the 2004 Mercedes SLK which used its distinctive nose.
Fast forward today, iMotor Times claimed that the three pointed star brand is considering the production of the Mercedes SLA after all. It will come with a few improvements though.
According to the rumor, the car will be utilizing the MFA platform used by the CLA and A-Class with the same engine equipped in the two plus front-wheel drive configuration. It would also serve as a basis for a new sub-class below the SLK line.
The report said that the executives in Mercedes reconsidered the idea of producing the SLA due to the strong sales displayed by the CLA and A-Class. It added that it will be aimed to younger buyers in 2016.
The Mercedes SLA would certainly serve as a nice addition to the different variants of the brand. We are strongly hoping for a major redesign in its frame though. Specifically, Mercedes should ditch the aluminum-plastic body package and come up with a better styling for its hideous front hood and rear compartment. But then again, with Gorden Wagener at the helm of its design, that would not be an issue.