Peter Parcon
March 16, 2014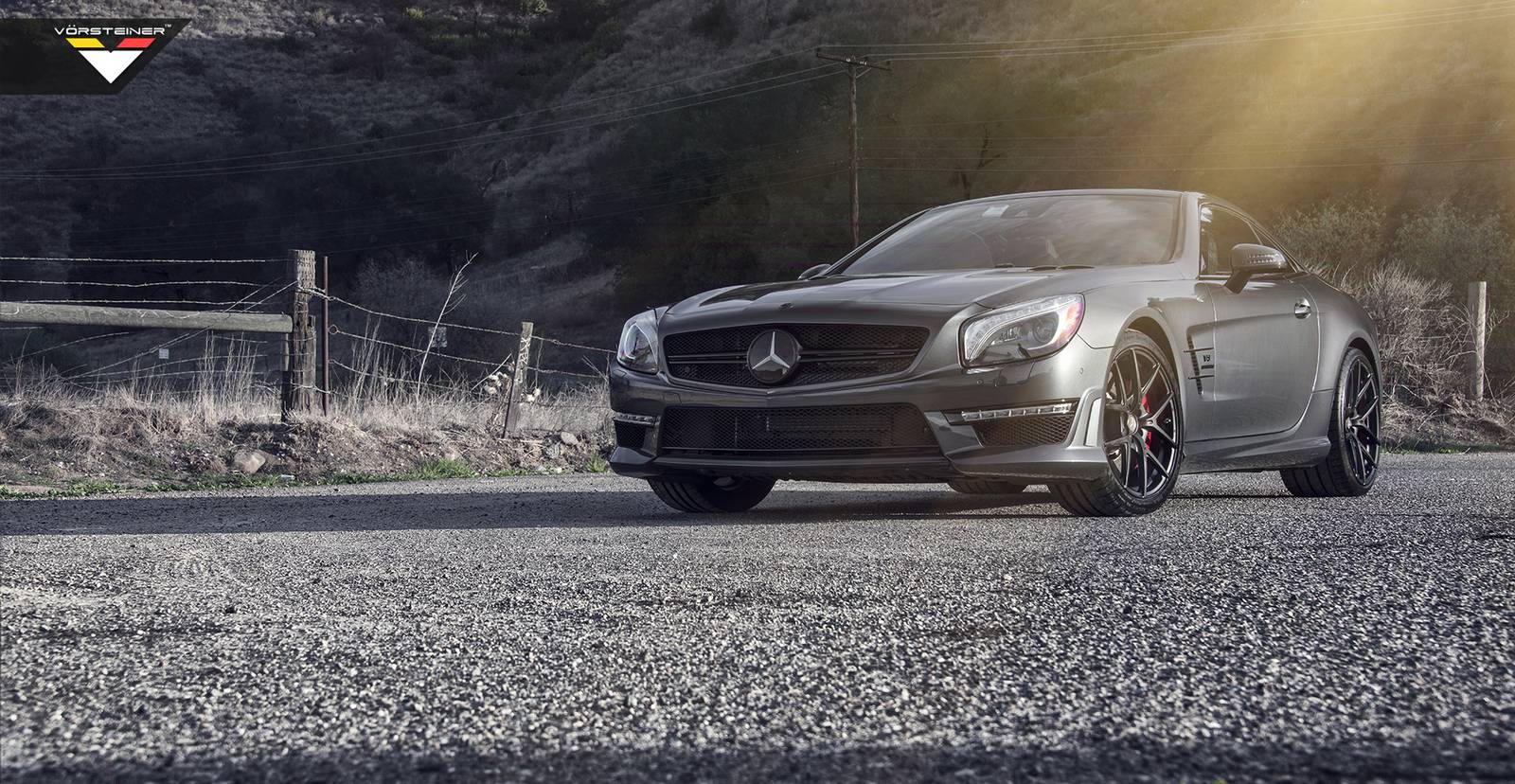 A number of super car owners normally think of getting an enhanced set of wheels when they aim to customize their cars, and the 2014 Mercedes-Benz SL63 AMG is no exception. Images of the vehicle sporting Vorsteiner wheels were released recently by the US-based aftermarket tuning company, according to a report from motorward.com.
Although some vehicles may appear ostentatious when they are given these enhancements, many of customizations would make the vehicle appear elegant and stylish. The supercar from the Germany-based luxury vehicle manufacturer was given a set of matte black Flow Forged V-FF 101 wheels. They had a double staggered setup featuring 19×8.5 up front and 20×11 at the back, which were wrapped with the Pilot Supersport tires of Michelin. The size of the front tires is 255/35ZR19 while the size of the rear is 305/25ZR20.
The red brake calipers of the vehicle along with its impressive brake discs were visible through the five double-spoke rim design.
The matte black wheels complemented the paint job of the 2014 Mercedes-Benz SL63 AMG. Although the vehicle appeared unassuming, the enhancement will certainly draw the attention of onlookers. The aggressive essence of the vehicle is also depicted by the forged V-FF 101 wheels of the vehicle.
The naturally-aspirated twin-turbo 5.5-liter V8 engine of the supercar offers a power output of 560HP and maximum torque of 800 nm. The redesigned vehicle can speed up from 0 to 62mph or 100 km/h within four seconds thanks to its AMG Performance Package. The vehicle is also lighter compared to its predecessor since it comes with the new aluminum design. The 2014 Mercedes-Benz SL63 AMG also has an electronically-limited top speed of 300 km/h.