Giancarlo Perlas
March 16, 2014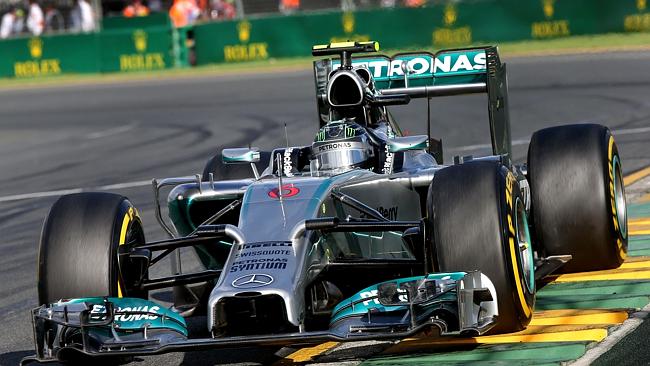 Nico Rosberg won the Australian Grand Prix held in Melbourne tonight. His victory came three decades after his father Keke won the inaugural Formula One event in Adelaide in 1985.
The young German driver of Mercedes team started third in the grid. However, he suddenly gained the first position upon arriving at the first turn of the race. From there, he was able to maintain to his place which eventually led to his victory.
Following Rosberg were Daniel Ricciardo and Kevin Magnussen in the second and third ranks, respectively.
Rosberg certainly lived up to the hype tonight by winning the first race of the season. It should be noted that the pressure has been with Mercedes team since the start of 2014 and during the preseason tests.
F1 legends, fans and even competitors of Mercedes (including Red Bull) have been mentioning lately that the F1 team of the three-pointed star brand will likely win this season due to its cars' impressive showing during the tests.
Lewis Hamilton even set the record for the fastest lap last Friday during the last leg of the preseason tests. So, he was the favorite earlier on to win the Australian Grand Prix. But it seems like it is Rosberg's moment this time.
The young Briton driver of Mercedes unfortunately retired before the fifth lap of the race. The reason for his early retirement is due to an engine problem which became apparent at the first straight of the event. He was given advice to retire the race early and save the engine but he did not go to the pits until he was approaching the fifth lap.
The reigning champ Sebastial Vettel of Red Bull also retired early in the race after failing to build momentum in the early stage of the Grand Prix. He started 12th but fell to the 16th position before his retirement.