Giancarlo Perlas
March 18, 2014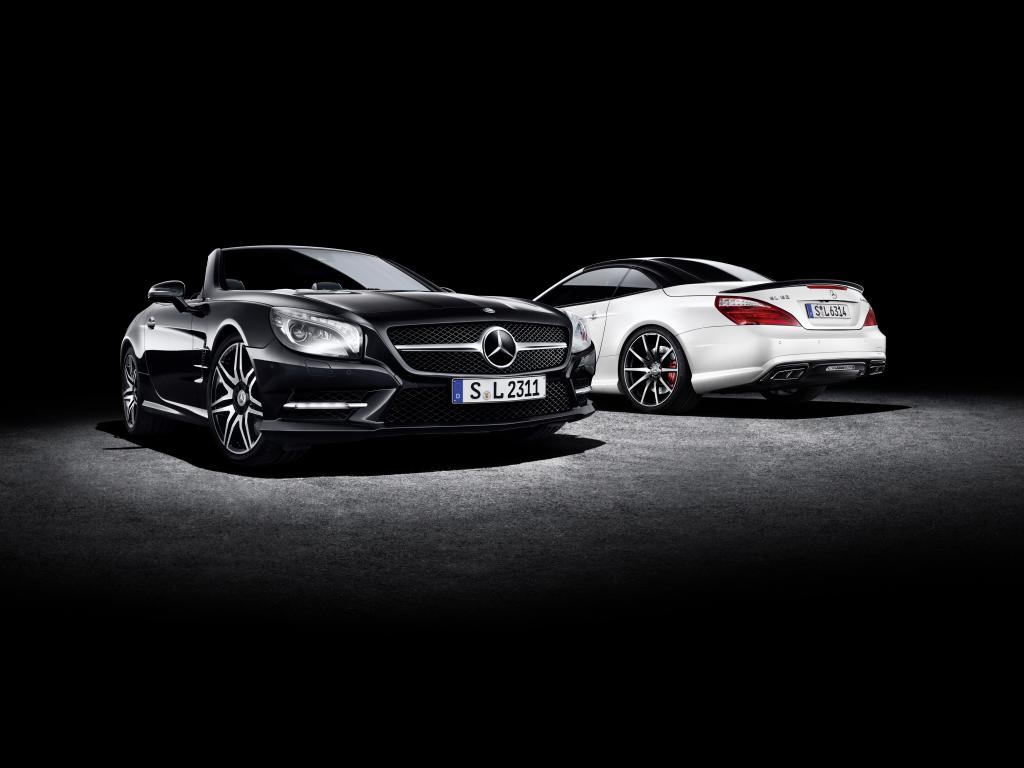 Mercedes-Benz is preparing to meet the coming spring with style by bringing out the SL 2LOOK Edition and the SLK CarbonLOOK Edition. According to Daimler, both cars are designed to offer open-air motoring pleasure to customers.
We all know that both the SL and the SLK variants already have that mix of classic and sporty appeals. But Mercedes has taken it further by enhancing them to make the vehicles appear more striking and more aggressive. These were all done without giving up their luxurious looks.
To give you an idea of what they can offer, here is a quick look at their key features:
The Mercedes SLK CarbonLOOK Edition
The SLK CarbonLOOK Edition had its front and rear apron and sill panels personalized for a sharper look. Then, it was equipped with titanium grey AMG five-spoke light wheels, headlamps with dark surrounds and roll-over bars with inserts in anodized aluminum. A badge was also placed on its mirror triangle to emphasize its "CarbonLOOK" persona.
Furthermore, the SLK CarbonLOOK Edition had its suspension lowered by 10 millimeters. Other improvements included the brakes, enhancement in the engine sound plus a combination of black nappa and designo titanium interior seats and panels.
The Mercedes SL 2LOOK Edition
On the other hand, the SL 2LOOK Edition features a mix of designo magno cashmere white, designo diamond white bright, tenorite grey or iridium silver finish coupled with an optional vario-roof high-gloss black as replacement for the standard white roof.
In addition, the SL 2LOOK Edition comes with the optional set of high-sheen 19-inch multi-spoke light alloy wheels or a set of wheels with AMG twin-spoke in high-gloss design. In the interior, the cabin features the same contrasting combination of nappa black leather and designo nappa leather in platinum white pearl.
Photos of the Mercedes SL 2LOOK Edition and SLK CarbonLOOK Edition
Check out the pictures of the two cars below which were provided by Daimler: