Ryan Joseph Ramos
March 26, 2014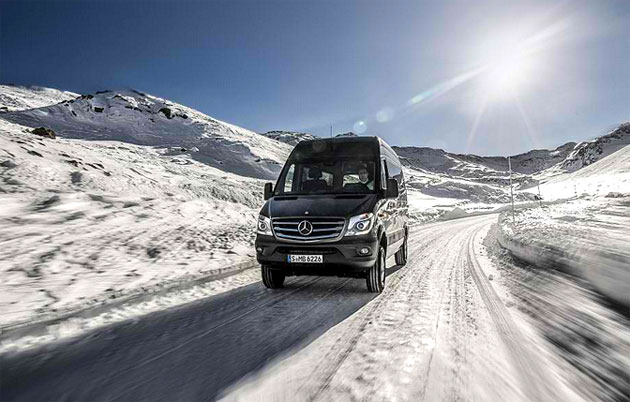 Mercedes-Benz Vans just concluded a very successful 2013 business year, with the division growing earnings by 16 percent overall, up to €631 million (around $870 million). This was despite volatile and ever-changing conditions in the various markets all through last year.
Sales grew 7 percent from 252,400 in 2012 to 270,000 in the previous business year. Revenue also went up by 3 percent, from €9.07 billion ($12.5 billion) to €9.37 billion (around $12.92 billion). Earnings before interest and taxes (EBIT) went up by 16 percent as well.
A big factor was double-digit growth rates in key areas like China, Latin America, and Russia. Sales in China went up by 44 percent, with a total of 12,700 units sold in the Asian country. That helped propel China to the fifth-largest sales market for Mercedes vans.
Mercedes-Benz Sprinter sales went up 40 percent in Latin America, proving that there is a demand for large vans in that region. In Eastern and Western Europe, sales rose 3 percent and 12 percent, respectively, thus helping Mercedes-Benz Vans retain its status as the market leader in terms of medium and large vans in Europe as a whole.
Sales grew a modest 3 percent in the United States, with a total of 22,800 units sold. Large vans are expected to see a bump in demand in the coming year.
Heading into the 2014 business year, Mercedes-Benz Vans aims to continue growing sales while keeping its EBIT figures at the same level.
The division is working hard to capitalize on the momentum it's enjoying at the moment, and with the "Mercedes-Benz Vans goes global" strategy firmly in place, we should see more growth, especially once markets stabilize some more, particularly in Europe.
A revised product lineup is also a key part of the strategy, as this keeps the range fresh for prospective buyers and repeat customers.
Foremost among the vans is the Mercedes-Benz Sprinter,  which is sold in over 130 countries all over the world. The division sold 166,000 units worldwide in 2013, which accounts for a 5 percent annual increase.