Ryan Joseph Ramos
March 30, 2014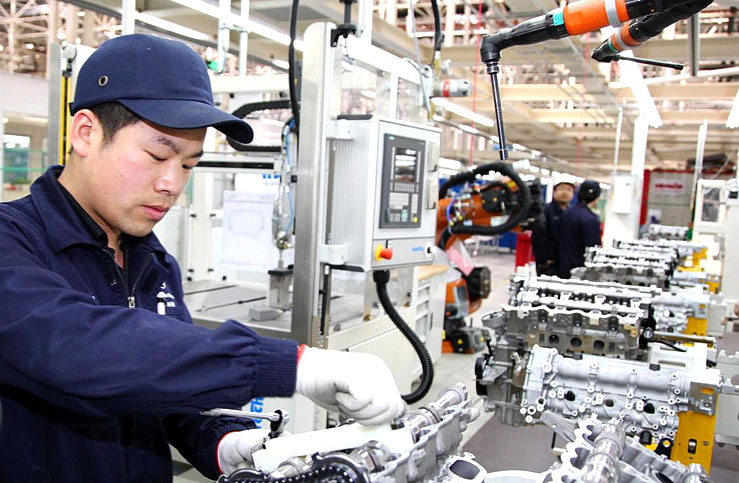 As demand continues to soar for Mercedes-Benz passenger cars, parent company Daimler is set to invest some more into its Beijing factory in order to double production capacity.
According to a Bloomberg report, Daimler and its JV partner Beijing Automotive Group will invest a whoppping 1 billion euros (around $1.38 billion) for the expansion that will see the plant produce up to 200,000 vehicles in 2015.
The Beijing facility currently produces Mercedes-Benz C-Class, E-Class, and GLK vehicles. The sedans, in particular, are enjoying great demand. The plant will also be adding the GLA compact SUV to its assembly line come 2015.
Daimler chief Dr Dieter Zetsche reaffirms that the company is 'deeply rooted' in China, the world's largest automotive market right now. He added that the market there is still growing and as such, still has massive potential for further growth.
Investing in and tapping into the Chinese market is a key move for many manufacturers, and Mercedes-Benz needs to grow its presence there some more in order to reclaim the lead over competitors in the luxury car market.
During January through February of this year, Mercedes-Benz's China sales grew 57 percent.
The German automaker is targeting 300,000 units in China sales for 2015, so the increased production at the Beijing facility coupled with a continued stream of imports should help the company achieve that.
Last year alone, there were 75 brand-new Mercedes-Benz outlets in China. The company plans to add some 50 more by next year, as part of its global growth strategy.