Peter Parcon
March 24, 2014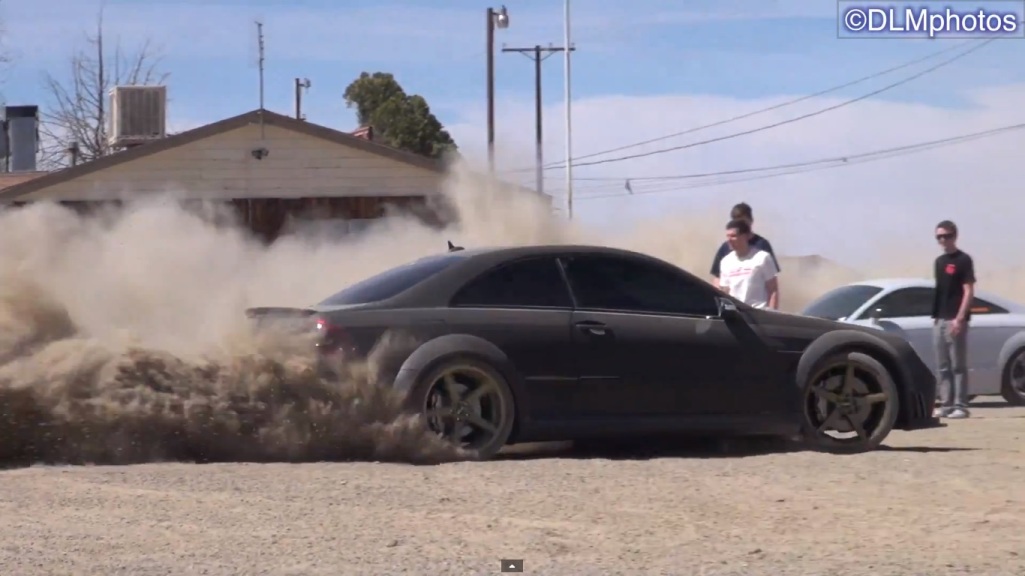 The Mercedes-Benz CLK 63 AMG Black Series is among the most renowned vehicles manufactured by AMG. Its 6.2-liter naturally-aspirated V8 engine offers a power output of 507HP and toque of 464 lb-ft. It can speed up from 0 to 62 mph within 6.2 seconds and has an electronically limited top speed of 187 mph.
It is based on an E-Coupe, a previous generation CLK. It features wider tracks, numerous axles, differential and trick suspension. It has shown its optimal performance on the drag strip and was pushed to its limits on a number of country roads. This monster on the road has been given numerous praises for its performance on the road. It is considered as a beast on the road and can catch the attention of anyone on the road together with it.
The people over at DLMphotos brought the Mercedes-Benz CLK 63 AMG Black Series to the desert to perform some drifting exercises, according to a report from carbuzz.com. They were able to catch the action up close as it ran donuts at an empty parking lot since the recreational area at the El Mirage Dry Lake, which is located in California, was closed.
The supercar performed a number of drifts, blowing up dust on the faces of the DLMphotos people in the process. It simply showed how a car as fast and big like this is supposed to be handled. All of the action was captured in a video released recently by DLMphotos.
The dust kicked up by the drifting vehicle appeared to have been too much for the guys at DLMphotos as they scampered out of the cloud of dust produced by the super car disguised as a humble coupe. Despite this, it appeared that they were still having fun with the Mercedes-Benz CLK 63 AMG Black Series.