Peter Parcon
March 16, 2014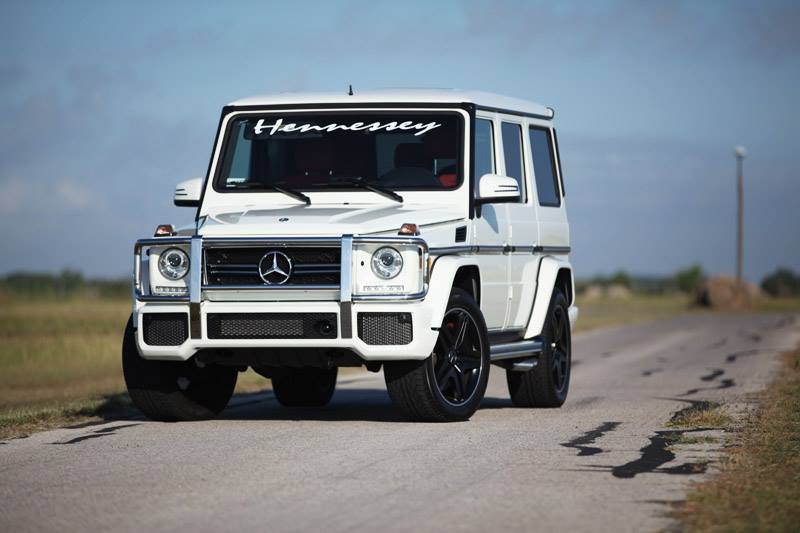 The Mercedes-Benz G63 AMG recently received a tuning kit from an unlikely tuning company, Hennessey Performance, according to a report from gtspirit.com. Although the Texas-based tuning company normally offers kits to US-made cars, it does provide upgrades for numerous types of high-performance vehicles, including the ones produced by the luxury vehicle manufacturer from Germany.
Providing the tuning kit for the G63 AMG will allow the company to establish itself as a qualified tuner of AMG vehicles. The company provided the vehicle with a specially-designed HPE700 upgrade kit for every AMG vehicle in the market. It offers the 5.5-liter twin-turbo V8 engine. This particular kit increases the power output of the luxury vehicle to 700HP at 5,200 RPM along with a torque of 800 lb-ft at 3,800 RPM.
The enhanced air induction system of the engine, HPE engine management system and extensive dyno tuning allowed the vehicle to offer the power featured on the upgraded luxury vehicle. The HPE700 designed for the Mercedes-Benz G63 AMG along with other AMG models with similar power output offers the exterior badging of Hennessey, engine plaques, serial numbered dash and three-year or 36,000 mile warranty.
Hennessey does not fool around when it comes to the release of figures and facts about a tuning kit. Owners of the Mercedes-Benz G63 AMG will also have the option of adding additional upgrades into the vehicle, including suspension upgrades, carbon fiber accessories, along with premium tire and wheel packages.