Ryan Joseph Ramos
March 25, 2014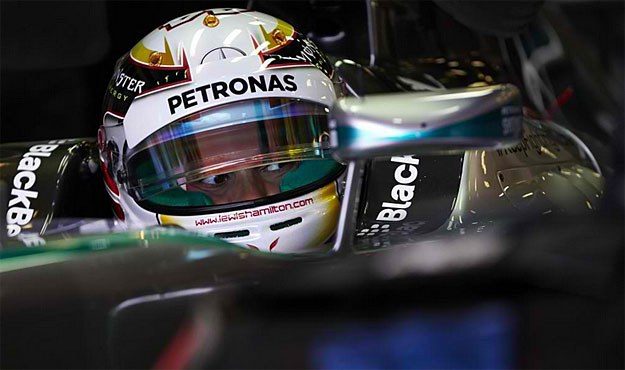 The inaugural race of the 2014 Formula One season ended in a resounding victory for the Mercedes AMG Petronas F1 team thanks to Nico Rosberg, but Lewis Hamilton had to shut off his engine prematurely to make it a bittersweet opener in Melbourne. There's good news, however, as it's been confirmed that the Brit doesn't need a change of engine this early in the season.
Under the new rules, each driver is only allocated five engines (or Power Units, to be more precise as that's what the new engines are supposed to be called because we refer to the entire system comprised of the engine, turbo, and energy recovery system as one unit) for the entire season.
Exceeding the maximum allowed means incurring a grid penalty, and in a season where the battle is expected to be tight, not only among the competitors but between two strong contenders on the Mercedes team, each point could prove to be valuable. That's especially true at the final race in Abu Dhabi, where the points are doubled.
Hamilton confirmed that there is no need to swap out an engine in an interview with Mirror Sport. Preparations are ongoing for this weekend's second race at the Sepang International Circuit for the 2014 Malaysian Grand Prix, where we look forward to a proper battle between the two Mercedes cars in one of the team's home races.
Endurance and reliability are two of the more prominent buzzwords we will be hearing in F1 this season. Apart from the maximum allotted Power Units, new rules changes also encourage longevity. For example, drivers may use only one gearbox for six consecutive events, and failure to comply entails a grid penalty.