Peter Parcon
March 3, 2014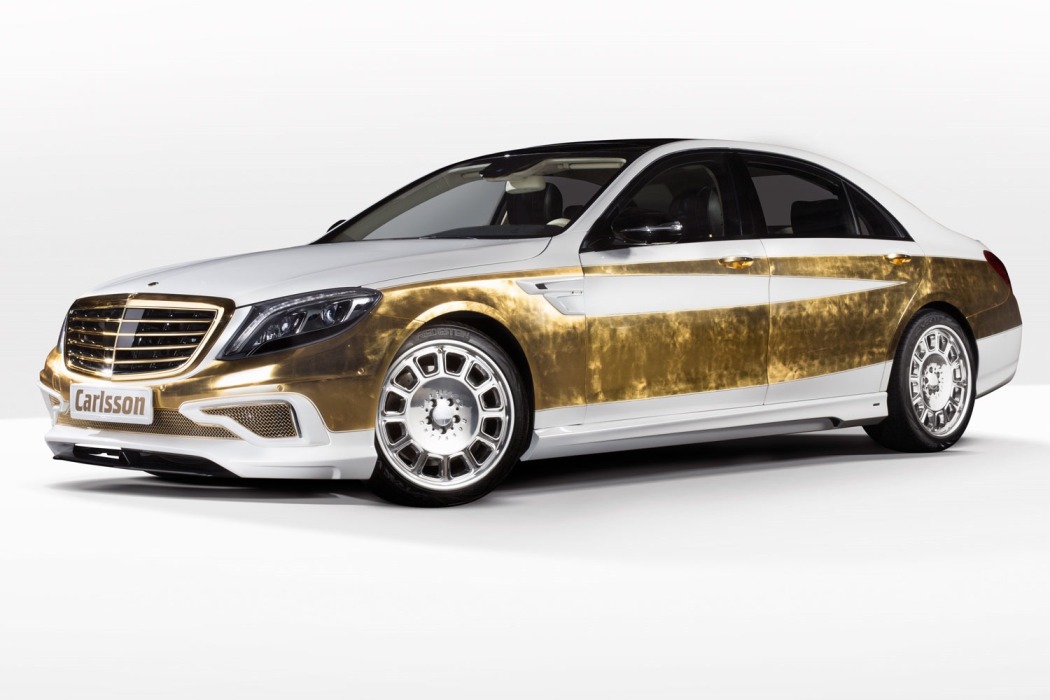 The latest Mercedes-Benz S-Class was used as the model for the new limited edition CS50 Versailles Edition of Carlsson, according to a report from carscoops.com. The latest product of the tuning specialist from Germany is trimmed in gold, real gold.
King Louis XIV of France and his Palace of Versailles served as the inspiration for the name of the car. According to Carlsson, the gold-trimmed automobile was designed specifically for the ultra-wealthy Taipans of China. Ten of the limited edition cars were already allocated to current clients of the company. This comes before the vehicle will be officially unveiled at the Geneva Motor Show. The company added that production of the vehicle will be limited to twenty-five units.
Over two hundred man-hours were used to set up over 1,000 sheets of thin gold leaf into the body panels of the CS50 Versailles Edition. Despite the delicateness of the gold leaf, the tuning specialist revealed that the vehicle had to go through a thorough drying and sealing procedure to make sure it produces a distinctive and ideal finish. This will also ensure that it will have similar stability and efficiency as regular paint.
In addition to the body panels, 30 exterior and 278 interior components were also given a gold finish. Among the components given the gold finish were the steering wheel and speaker grilles. At least 100 man-hours were used in applying gold into the interior.
Some options that buyers can add into the vehicle are HD displays, REVOX sound system and a humidor. Buyers can also opt to include 20-inch wheels with 245/40ZR20 tires in front while the rear axle will have 285/35ZR20 tires.
The CS50 Versailles Edition will be available in three different models and will feature a V12 twin-turbo engine offering 700HP of power and 1050Nm of torque.
The price tag of the CS50 Versailles Edition will range from $370,100 to 545,500 depending on the version of the Mercedes-Benz S-Class and added options.