Giancarlo Perlas
March 2, 2014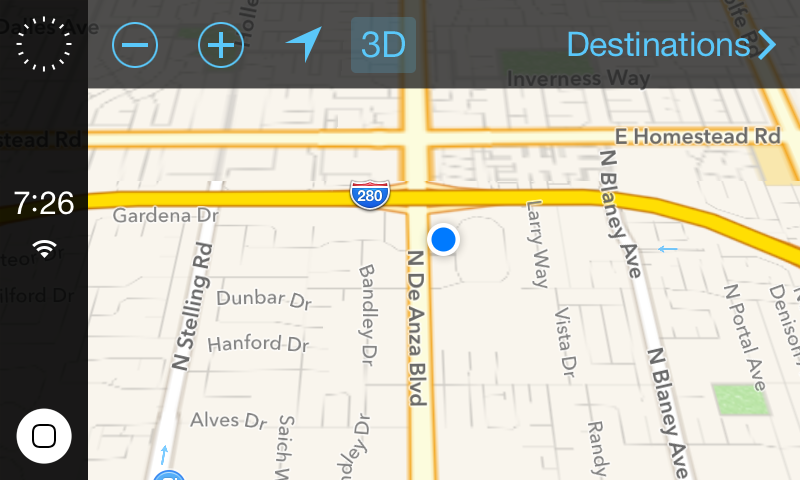 The competition between the two rivals in the smartphone and tablet industry have taken their new game to a higher level. Now, Apple and Android are also invading the systems of cars.
In our recent report, we revealed that Daimler accidentally leaked the Projected Mode for Mercedes-Benz, which is Google's in-car solution to integrate its Android systems within the luxury vehicle. The technology will apparently mirror an Android smartphone or tablet's display into the larger screen of the automobile's central control unit.
iOS in the Car Coming Up
Last year, Apple already revealed its plans to develop iOS in the car which lists Mercedes as a recipient of the new technology. However, its status remained to be a "work in progress" until just recently.
According to a new rumor from Financial Times, Apple will finally unveil the new technology this month. The source claimed that the big announcement will take place at the 2014 Geneva Motor Show.
Aside from Mercedes, among the cars that will be equipped with it are Ferrari and Volvo, the post added.
Earlier, screenshots of the iOS in the car system of Apple surfaced online via Twitter. Based on the pictures taken from an iOS Simulator tool, the technology will provide enhanced maps, highway safety warnings and routing functions for the Mercedes' system.
In addition, to the navigational features, the iOS in the car will allow hands-free text messaging, phone calls, play music and access Siri.
So far, Apple has not officially acknowledged the reports, so everything remains to be seen in a couple of days when the Geneva Motor Show takes place.
These pictures apparently contain the leaked features of the iOS in the car system according to the tech news portal Mashable: