Muamer Hodzic
March 26, 2014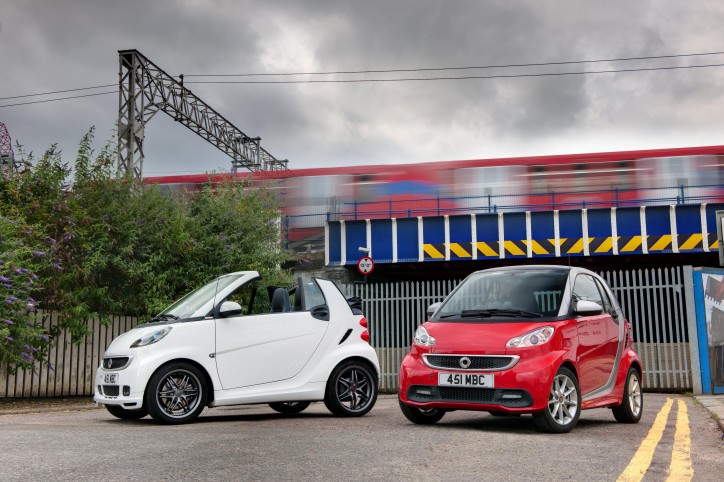 Smart has become a brand name synonymous with stylish compact city cars. An alliance was formed back in 1994 by watch manufacturer, Swatch, and Daimler-Benz AG to undertake the new project. Interest in the brand grew immediately following the first model's release in 1998. Come launch, city commuters could buy a compact city car which wasn't only attractive but incredibly practical around town. Drivers could even park perpendicularly in an otherwise parallel-parked street.
The brand experienced some attempted expansion in its short history, which almost always failed. However, the future launch of the Renault Twingo-based Smart ForFour spells an opportunity to pick up where it left off with the former model. So here, we explore five missed opportunities in the history of the Smart brand.
5 – Smart Roadster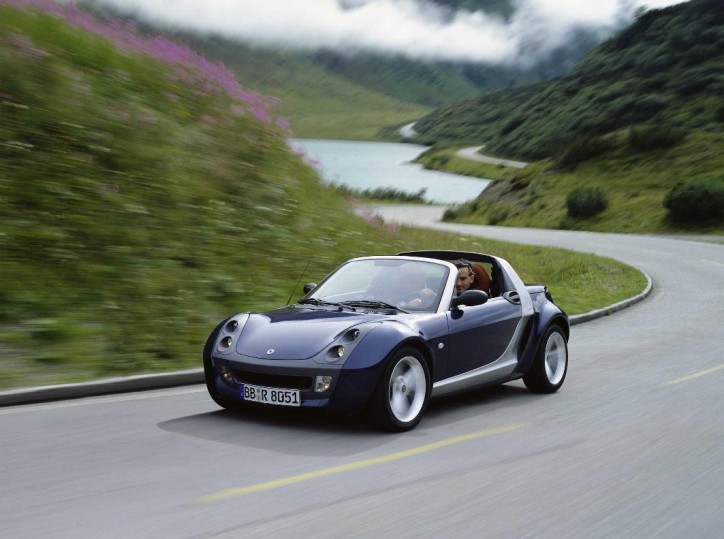 The idea behind the Smart Roadster and Roadster Coupe was fantastic. A small lightweight sports car with low power and maximum fun factor. Furthermore, the futuristic looks were timeless and still looks fresh to this very day. The Roadster was smaller and more fuel efficient than a Mazda MX5, MG TF or Toyota MR2 too, which made the prospects of a useable daily sports car fairly realistic. Plus, the Brabus V6 Bi-Turbo prototypes provided a better power-to-weight ratio than a Porsche 911 Carrera 4S. Superb, were it not for the horrendous gear boxes and shocking corrosion and leaking problems. Potential buyers were subsequently deterred and warranty claims caused the early death of the Roadster in 2005. With only 43,091 carsales, the Roadster was a disappointment, conclusively a better eye for detail and a manual gearbox would have proved successful.
4 – Smart ForFour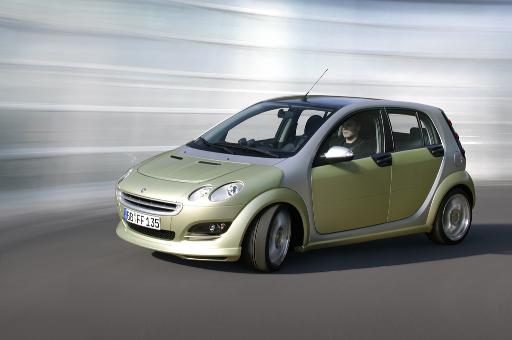 Smart's expansion into a slightly larger wheel-base was certainly a brilliant move on paper. Fans of the ForTwo's modern and customisable styling could now expand into the four/five-seater supermini segment. Launched in 2004, the ForFour certainly looked superb and contained equally timeless styling to the ForTwo and Roadster. Based on the 2003 Mitsubishi Colt and manufactured in the Netherlands, the mechanics were also fairly up-to-scratch with contemporary competition. A lounge inspired interior also captured the imagination of BBC's Top Gear, who spent 24 hours inside the car. With this in mind, the ForFour lacked the driving dynamics of mainstream European rivals and prices failed to reflect these shortcomings. Sales were consequently slow and production was halted after only two years. If parent company Daimler AG can improve the ride and handling, as well as the production cost, the second generation should prove far more successful.
3 – Smart Formore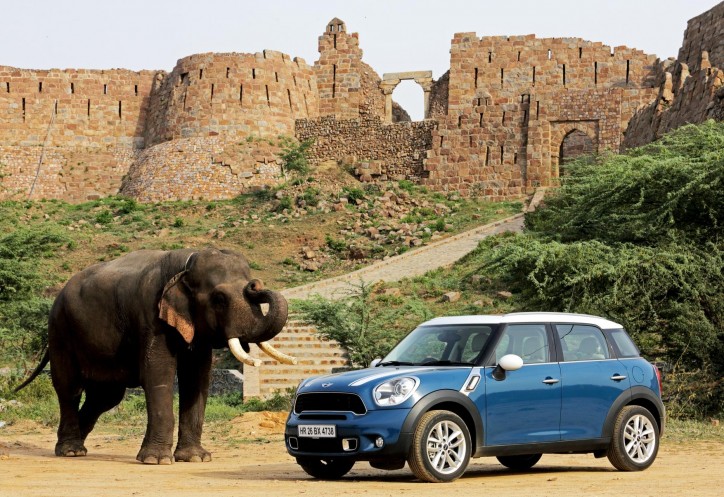 As BMW have proven with the Mini range, a market for quirky crossovers inspired by niche compact cars exists. Despite criticism, the Mini Countryman and Fiat 500L Trekking have certainly carved out a new niche sector. In 2005, Smart's project into this sector was axed, thus eliminating a chance at becoming a pioneering player in what would become a growing segment. Planned to utilise Mercedes-Benz GLK running gear, the Smart Formore had the potential to attract family buyers who would otherwise be unable to purchase the stylish ForTwo. Furthermore, the Formore could have become popular in Europe with the addition of Renault's dCi diesel unit, as currently offered in the Mercedes-Benz A-Class due to superb fuel economy. Definitely a missed opportunity by the Smart brand.
2 – Commercial vehicle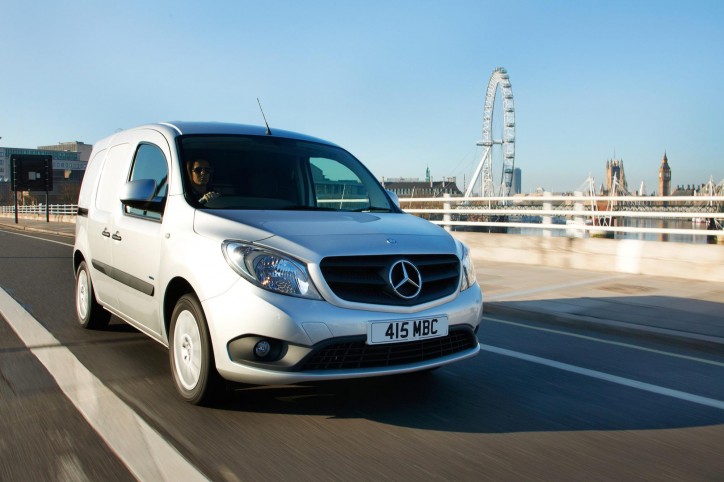 Many Smarts are purchased purely for promotional tactics. The unique design and micro dimensions still turns heads in 2014. Furthermore, small business users tend to purchase short-wheel based commercial vehicles to transport goods across cities. Many current rivals, albeit the Mini Clubvan, appear lacklustre and dull. These traits should not be necessary as many businesses would strive to double their work van as a rolling advertisement. So add the small dimensions and chassis of the current Mercedes-Benz Citan, and the unique styling of the ForTwo, and a potential sales success could be born.
1 – Smart ForTwo ED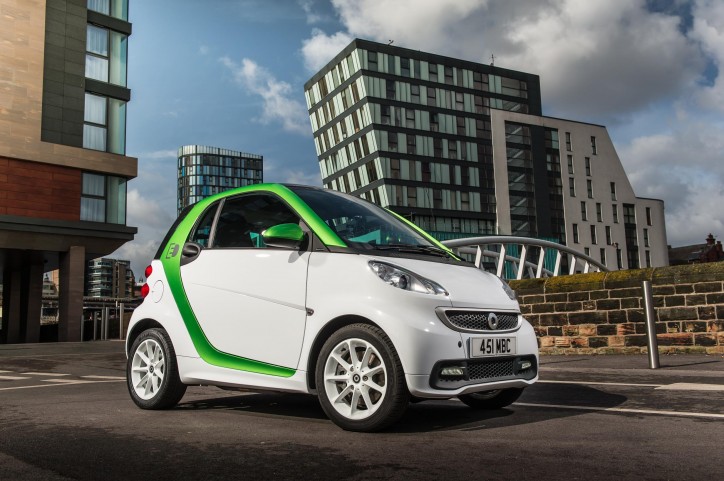 Smart's fully electric ForTwo ED is certainly a step in the right direction for Mercedes-Benz's microcar project. Zero emissions and minimal running costs make the ForTwo ED a superb choice for city commuters. Certainly this vehicle is not missed potential by any stretch of the imagination. However the potential to combine this technology with all of the aforementioned vehicles in this list is incredible. An improved Smart Roadster with ED technology would create a fun and responsible commuter vehicle. A fully electric Citan based EV van would prove a ready competitor to Renault's Kangoo Z.E. Plus a ForFour or Formore with equal technology would prove useable for the family at weekends. Electric technology is serious business currently, so the potential is uncapped.