Giancarlo Perlas
February 9, 2014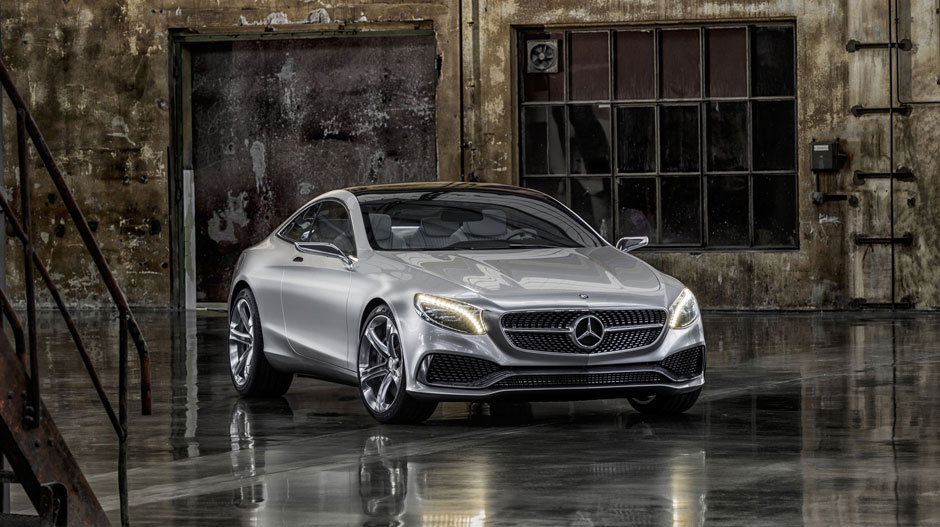 For years, the S-Class is has been the luxury car standard of the world. It has always highlighted the Mercedes-Benz brand at its best.
When Mercedes revealed the 2015 S-Class Coupe Concept last year at the Frankfurt Motor Show fans have been eagerly awaiting for more updates about it. So, without further ado, here's all the information that we have fished so far about the upcoming S-Class.
We already know that among the key highlights of the 2015 S-Class Coupe is a 4.6 biturbo V8 direct injection engine with an output of 449 hp and 516 lb-ft of torque based on the official website of Mercedes-Benz USA. It will also feature the Magic Body Control suspension system with Intelligent Drive safety and assistance features.
Now, according to a rumor roundup in Digital Trends, the S550 model of the 2015 Mercedes S-Class Coupe will carry a 4.7-liter dual-turbocharged V8 engine with an output of 455 hp and 516 lb-ft of torque. There seems to be a slight improvement in the engine capacity and output here. Then, its S600 variant will come with a 6.0-liter dual-turbocharged V12 engine capable of giving off 523 hp and 612 lb-ft of torque.
All these will come with a seven speed automatic transmission similar to the sedan. The source added that the 4Matic variant may be made available on at least one model of the 2015 S-Class Coupe.
The S63 AMG and S65 AMG versions are expected as well. The first will likely be equipped with a 5.5-liter biturbo V8 engine that can produce as much as 577 hp and 664 lb-ft of torque. The seconds will probably have a dual-turbocharged V12 engine with an output of 621 hp and 738 lb-ft of torque.