Giancarlo Perlas
February 19, 2014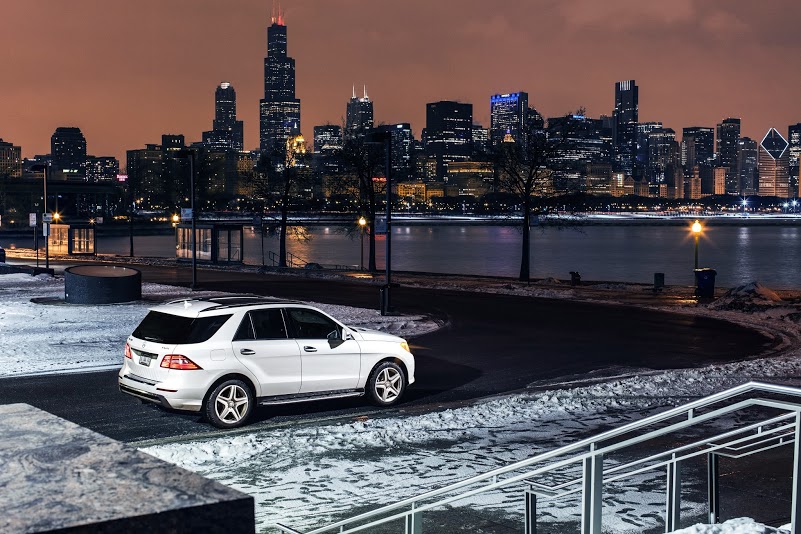 Mouth-oozing deep dish pizzas, Chicago-style hot dogs and Chicago Bears, the Windy City definitely boasts a personality that makes it distinct from other states and even the rest of the world. The same can be said in the ingenuity and class used to complete the design, style, technology and performance possessed by the latest Mercedes M-Class.
Now, if you put the M-Class as a subject of a photo and combine it with the panoramic view of the Chicago City skyline, the results are really astounding, as seen in the photo gallery below. Even putting the car under railroads, bridges and snow-ridden areas does not make it less gorgeous. For me, the latest Mercedes M-Class really stood out in these series of pictures.
It should be noted that Jeremy Cliff, a known automotive photographer, was responsible for the amazing photos of the Mercedes M-Class in the Windy City. Then, the images were posted in the Google+ account of Mercedes-Benz USA.
The environment of the city may not be so welcoming during the time of the polar vortex, but with the comfort and calmness brought about by the interior of the M-Class, which came with the designo interior, Cliff was able to capture every striking detail of the city highlighted by the M-Class.
Artistic Photos of the Mercedes M-Class in Chicago
Sit back and enjoy these photos of the Mercedes M-Class bathing under the city lights of Chicago and showcasing its different landscapes. Don't forget to share these also with your friends.