Peter Parcon
February 2, 2014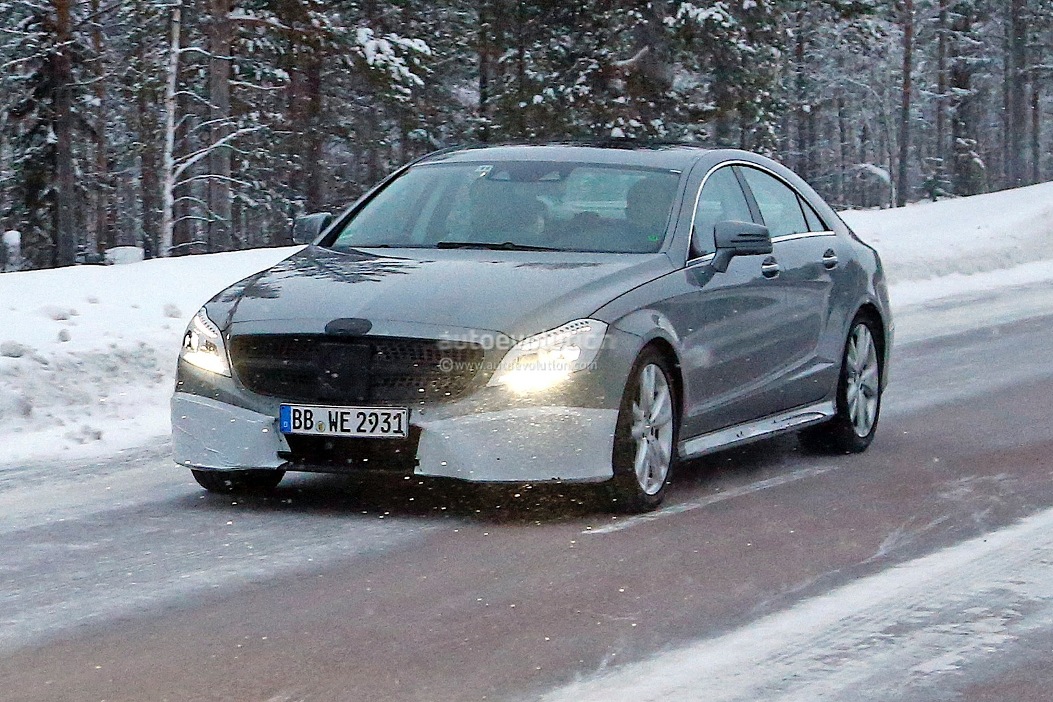 Spy images of a face lifted 2015 Mercedes-Benz CLS with the AMG Sports package emerged recently, according to an autoevolution.com report. The legend created by the CLS-Class gave rise to the increasing popularity of the CLA-Class sedan/coupe.
Mercedes-Benz has been updating the CLS-Class for around one year already, working on nearly all aspects of the vehicle. Due to this, it was not surprising for the spy images of the prototype of the vehicle to emerge recently. The images showed the prototype undergoing winter-testing as the anticipate release date draws near.
Industry watchers are expecting the vehicle to be unveiled during the upcoming Geneva Motor Show. The 2015 Mercedes-Benz CLS is expected to become available in the market a few months after its launch.
However, the prototype that was spotted was unique since it came with the AMG Sports package. This gave the vehicle a similar appearance as the Mercedes-Benz CLS 6 AMG. The front and rear bumpers of the prototype were somewhat modified while the side skirts also appeared to go through some modifications.
The headlights were also expected to be tweaked by the luxury vehicle manufacturer along with the taillights. On the other hand, the display and COMAND knob may be enlarged while the steering will is expected to be reshaped. The modifications may not be limited to the four-door CLS since it is also expected to be implemented for the AMG and Shooting brake models.
The AMG model of the vehicle is expected to feature a twin-turbo 5.5-liter V8 engine that offers 557HP (410kW) of power and torque of 531 lb-ft (720Nm).
Reports have also suggested on the possibility that the upgraded 2015 Mercedes-Benz CLS may feature the nine-speed automatic transmission, but no official announcements were made by the luxury vehicle manufacturer.