Giancarlo Perlas
February 10, 2014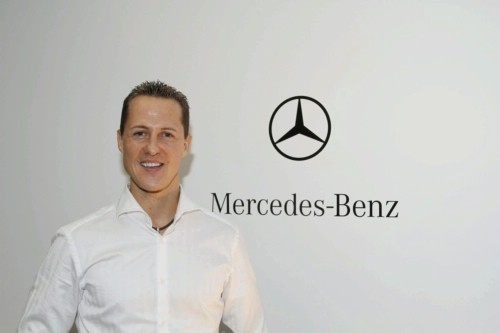 Before the year ended, a tragic accident befell Michael Schumacher during a skiing activity that came as a shock the Formula 1 community. The unfortunate event rendered the seven-time F1 champion in a critical condition which forced doctors to put him into a medically-induced coma.
Still No Response to Stimuli
According to a new report from Autoweek, citing Bild-Zeitung as source, doctors have been trying to wake up Schumacher for two weeks now. Despite showing reflex twitches when his anesthetic was reduced he is still not showing any response to deliberate stimuli.
As a result, doctors have advised people who are close to the former Mercedes and Ferrari driver to stay and talk to him on a regular basis.
Neurosurgeon Professor Heinzpeter Moecke stated in his interview with Mail Online that even though it is still a mystery how much awareness coma patients have of the outside world, hearing familiar voices such as those from family members would give them a calming and reassuring effect.
The wife of Michael Schumacher, Corinna, remains at his bedside on a daily basis following doctors' advice. Several news sources claim that Ross Brawn, a colleague of the former champion during his run at Ferrari and Mercedes, also slipped past the media last Thursday to visit his longtime friend at the hospital.
Case Closed?
Autoweek said that the "legal sources" of Bild have mentioned that French investigators are now getting ready to reveal their findings in the public regarding the Schumacher skiing accident. It added that the case file of the incident is about to be closed.