Ryan Joseph Ramos
February 9, 2014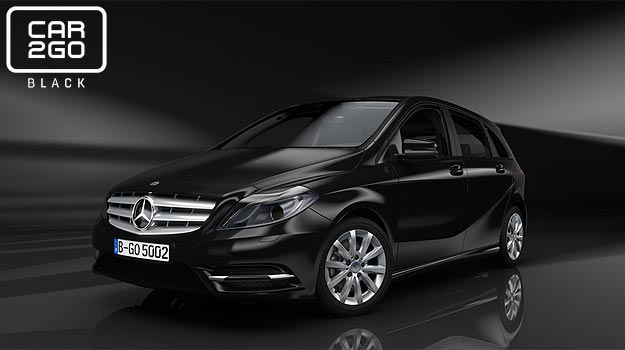 Have you ever wanted to try Daimler's car2go point-to-point car-sharing service, but were held back by the fact that your car is a smart fortwo? Don't look now, but the company is launching a new spinoff service dubbed as 'car2go Black', which features Mercedes-Benz B-Class diesel units for members' traveling convenience.
The B-Class will be available as an option for members in Berlin and Hamburg, initially. Each city will get an allocation of 100 units in what is presumably a pilot of a program that will be rolled out across the other car2go locations around the world. Some sources say that other cities in Europe could get car2go Black sometime this coming spring.
Just like classic car2go service, gaining access to the platform is right at the palm of the member's hand thanks to a complete smartphone-based experience in terms of locating an available unit at a nearby designated 'black' parking spot. The car2go Black app is different from the standard car2go mobile phone app. In addition, as with the more common fortwo-running service, drivers don't need to return a vehicle to the place they picked it up from.
"With car2go Black we are now offering carsharing with Mercedes-Benz vehicles," said Daimler Mobility Services chief Robert Henrich. He added that through this new aspect of the service, a wider range of customers can be catered to and longer-distance travel needs can be met.
Feel free to check out the car2go Black website for more info on the pilot program. Don't forget to turn on Google Translate in case you don't speak any German.