Peter Parcon
January 25, 2014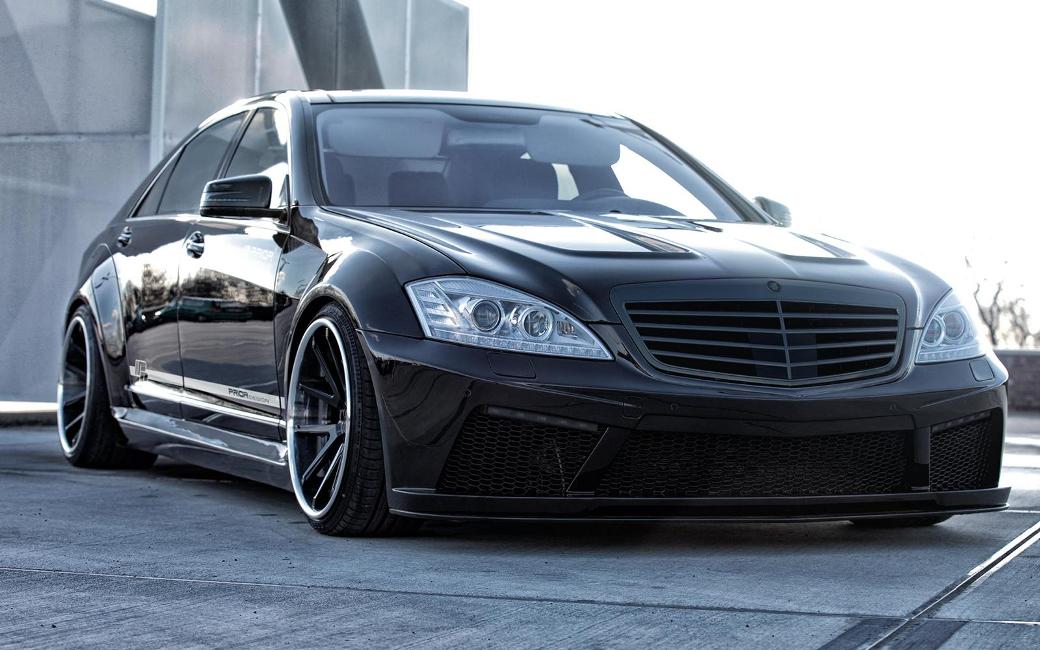 A report from worldofcarfans.com revealed the latest wide body kit for an earlier model of the Mercedes-Benz S-Class was released recently by Prior Design.
VIP-style tuned vehicles are normally created utilizing sedans with large rear-wheel bases, and the S-Class can be considered as the most ideal vehicle for this particular segment. Similar to previous kits from Prior Design, the latest body kit uses Dura-Flex FRP or Fiber Reinforced Plastic. It includes a customized front bumper that comes with mesh grille inserts and a lip spoiler.
The body kit also features well-built side skirts and a new rear bumper with an integrated diffuser. The trunk also comes with a spoiler that further enhances its impressive appearance.
The German designers of Prior Design also installed front fenders, new hood, rear flaring wheel arches, and a number of black alloy wheels that complement the lowered ride height of the tuned Mercedes-Benz S-Class that gives it a striking and impressive appearance. However, the black allow wheels may not be included in the price tag of the customization, which means additional expenses for anyone who wants to complete the remarkable customized look of the vehicle.
The modifications on the earlier model of the S-Class is available at a price tag of $9,434 or around 6,900 EUR, which is relatively reasonably-priced when all the modifications are taken into consideration.
The price tag of the customizations made by Prior Design on the earlier model of the Mercedes-Benz S-Class may be relatively cheap for anyone who wants to go for a spin with a vehicle that appears to have just come off the Fast And Furious movie franchise.