Giancarlo Perlas
January 8, 2014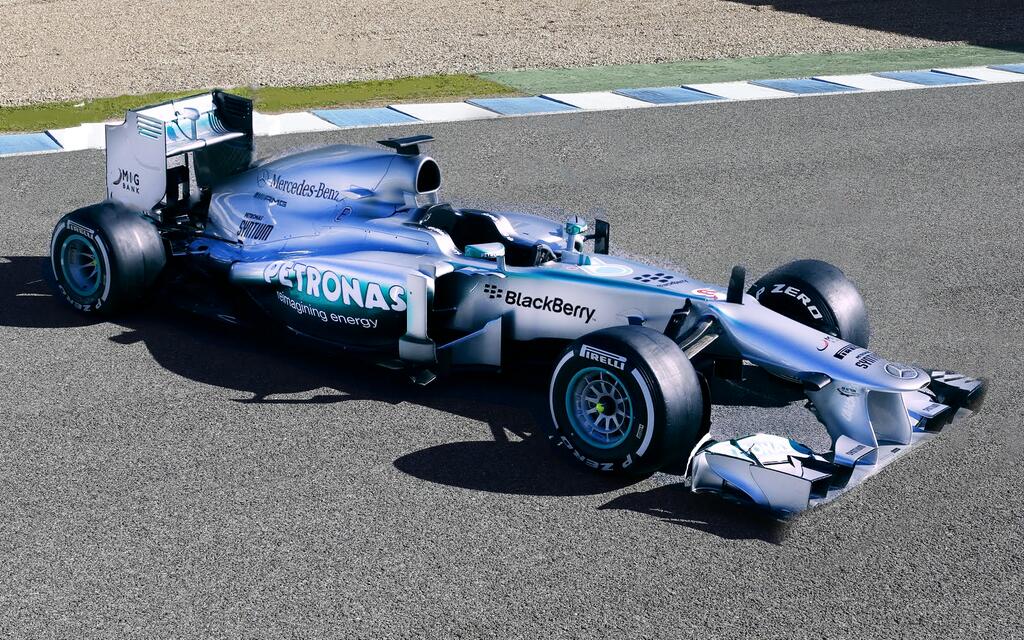 Even though Mercedes was rumored to be more focused on the development of its new engines that would comply with the 2014 regulations during the 2013 season, its team surprisingly came out second on the overall rankings. Then, its two drivers, Lewis Hamilton and Nico Rosberg, came in fourth and sixth, respectively, in the overall rankings of drivers. In the interview of Toto Wolff, Team Mercedes has definitely overachieved its targets.
All Eyes on Mercedes
Following the good performance of the team in the 2013 season, all eyes are on Mercedes this time, especially that they have been hyping their new engine for the 2014 season as early as the first few months of last year.
The flagship car of the team this time for the Formula 1 is the Mercedes W05. According to various news sources, the car will be equipped with an all-new special V6 turbocharged engine.
The new Mercedes W05 will only be revealed to the public on the first day of testing at Jerez circuit, which is January 28, said the report. Compared to last year, the release of Mercedes' F1 car appears to be very modest.
It should be remembered that Mercedes launched a special event to launch its W04 race car. This also coincided with the public signing of Hamilton with the team.
Launch and Test Plans of Other Teams Remain Unconfirmed
The release of the Mercedes W05 ahead of the team's other rivals appears to be an indication that the group is definitely prepared for the coming season. This is certainly good news for the fans of the brand.
Reports say that Lotus has recently confirmed that it will only be launching its new car in mid-February during the back-to-back tests in Bahrain. On the other hand, the launch and test schedules of the rest of the teams in F1 remains unconfirmed to this point in time.