Peter Parcon
January 27, 2014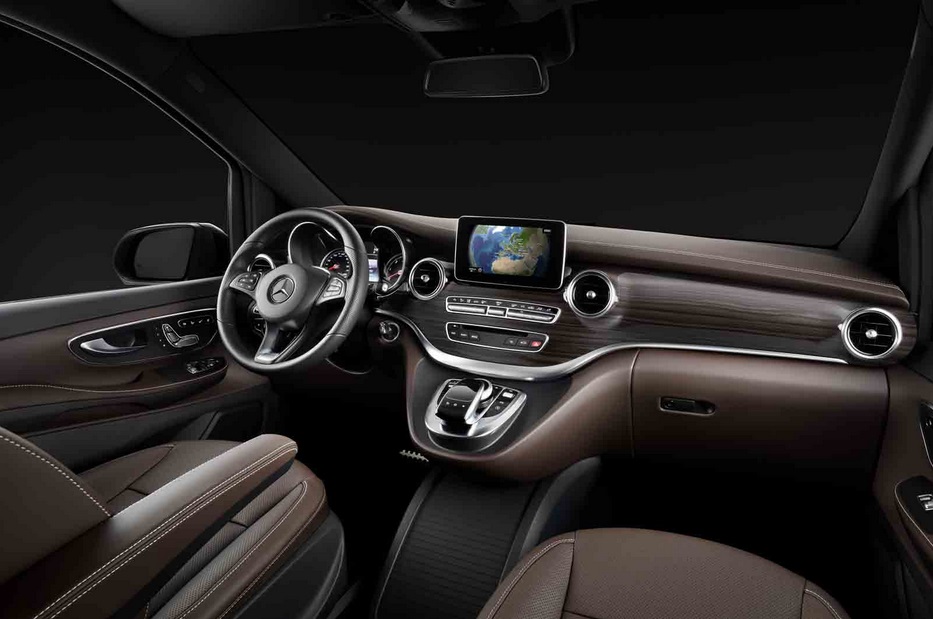 Numerous spy images of the Mercedes-Benz V-Class have emerged in recent weeks. In fact a teaser and official images of the interior cabin of the vehicle were also released on the internet. Following these revelations, it appears that the upcoming vehicle is set to be released within one-week's time, as indicated in a report from autoevolution.com.
The vehicle will feature a turbo-charged four cylinder engine with direct injection. An electric motor is expected to be offered in the future for the soon-to-be-released luxury MPV. It is also anticipated to set the standard for a luxury people carrier in its market segment.
The vehicle is set to fill in the void left behind by the Mercedes-Benz R-Class, which did not perform well when it was offered in the market. It also gives an indication that the luxury vehicle manufacturer is aiming to offer an MPV that will retain less van-like features and become more comfortable compared to the Mercedes-Benz Viano.
The vehicle is expected to be officially introduced by Mercedes-Benz within the week, according to Mercedes-Benz Passion. The exact date that the vehicle will reportedly be unveiled is on January 30. However, the public introduction of the vehicle is set to be held in March during the 2014 Geneva Motor Show.
Although no other details were released by Mercedes-Benz on the Mercedes-Benz V-Class for the moment, some industry watchers are anticipating additional details to emerge in the coming weeks.