Peter Parcon
January 25, 2014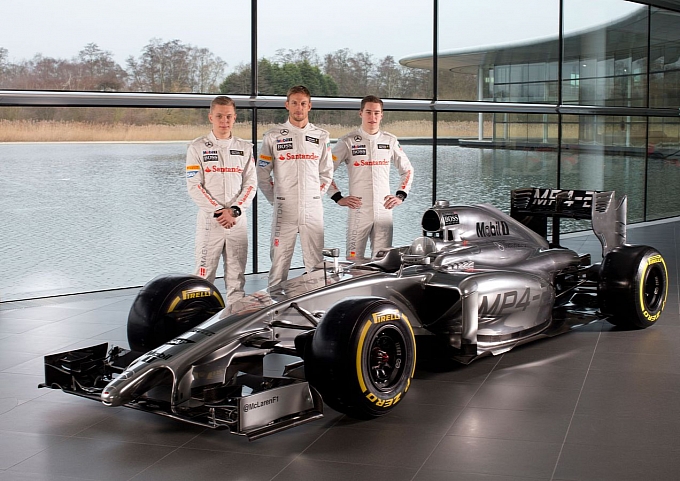 The McLaren MP4-20 was introduced amid an exceptional change within the team itself, according to a recent motorsport.com report
The aspirated engine has been replaced with a 1.6-liter V6 engine that integrates turbo-compounding and turbo-charging, a remarkable energy recovery system and fuel-flow restrictions. These modifications allow teams to take advantage of conventional internal combustion and electric engines. It also highlights the relevance of Formula 1 as a trailblazer in vehicle tech.
In addition to the changes to its latest Formula 1 offering, McLaren has incorporated numerous adjustments due to new regulations while developing better and stimulating potential partnerships.
The team implemented practical modifications to its approach to technical challenges following its disappointing 2013 season. The McLaren MP4-20 is a practical and deliberate response to latest regulations. However, it reflects the steep development curve of the team where the vehicle has undergone a more extensive technical change within a single season than any of its vehicles in history.
For 2014, the vehicle had to go through wide-ranging modifications in reliability and performance, which cannot be ignored due to the extreme technical challenges in the future. The 2014 season will also be its 20th and last year of its partnership with Mercedes-Benz before the team will start a new partnership with Honda in the 2015 season.
The 2014 season will have a number of drivers who have the experience that will prove to be advantageous for the team as it presents its latest entry into the Formula 1 racing circuit. Jensen Button continues to remain with the team for his fifth season with McLaren. He brings experience and prudence coupled with a natural ability to comprehend the behavior of racing cars, which will prove to be advantageous to the analysts, designers and engineers of the team.
Kevin Magnussen will also bring with him a remarkable record from the Renault World Series 3.5 without any presumptions. With the numerous hours he has devoted in the simulator of the McLaren MP4-20 and his commitment and zeal will complement provided by Button and result to an ideal driving team.