Peter Parcon
January 26, 2014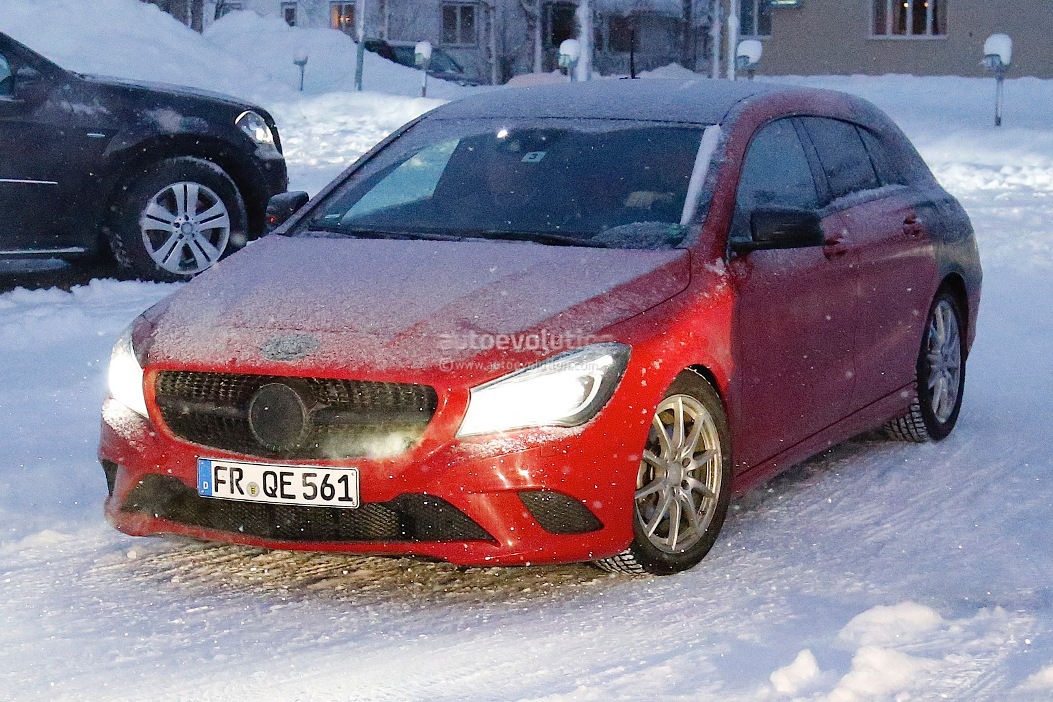 A report from autoevolution.com revealed that the German luxury vehicle manufacturer has started to test the Mercedes-Benz CLA Shooting Brake. The test may have been conducted to ensure that all the issues that plagued the CLA in the past. Most of the issues noted on the Hungarian-made luxury vehicle were mainly focused along the rear.
Images of the upcoming vehicle, which is essentially a smaller version of the CLS Shooting Brake, emerged recently. The body style used on the upcoming vehicle will be the fourth one for the A-Class lineup following the sedan, hatchback and crossover. The headroom at the back was enhanced even as it was given a bigger storage area.
The vehicle, which was given the codename X117, will utilize a similar style and engine as its big brother. However, some industry watchers are keeping their hopes up that the luxury vehicle manufacturer will include a number of other engine types to provide entry-level options.
It is also expected that a Mercedes-Benz CLA 45 AMG Shooting Brake with a four-cylinder turbo-charged 2.0-liter engine will be added into this upcoming vehicle model. The engine of the AMG model is expected to offer 360HP (265kW) and 332 lb-ft (450Nm) provided into its 4MATIC all-wheel drive system.
For the moment, no details were revealed on the price tag of the upcoming vehicle. However, it is expected to be priced higher than a standard vehicle, which is similar to the CLS. The price tag is due to the stylish look and advanced engineering on the Mercedes-Benz CLA Shooting Brake.
The official launch of the Mercedes-Benz CLA Shooting Brake is expected to happen during the Geneva Motor Show in March or at the Paris event in October.