Giancarlo Perlas
January 8, 2014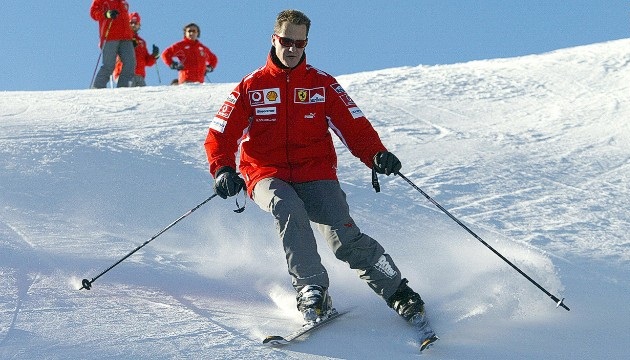 French investigators were finally able to put together the story leading to the Michael Schumacher accident which left the seven-time Formula 1 champion in a critical state on December 29, 2013, just days before New Year and his 45th birthday.
According to a report from The Telegraph, Prosecutor Patrick Quincy officially revealed the investigators' findings about the Schumacher accident.
In his account, the multi-time champ was skiing at 2,700 meters, on a tiny off-track portion of the Meribel ski resort. The area was between the blue and red piste.
Quincy said that there was no doubt about the skills of Schumacher when it comes to skiing. However, his skis inadvertently touched a part of a rock covered by snow while going downhill which caused him to lose balance and fall forward. The worse part of the fall came when his head slammed into a rock which was three meters and 50 centimeters below.
The prosecutor went on to explain that the rock where Schumacher bumped his head was eight meters from the piste. Then, he lost consciousness nine meters away from the piste.
Speed of Schumacher Before the Accident
Based on a related report from CNN, Quincy mentioned that speed is no longer a crucial element in the investigation of the Schumacher accident.
Stephane Bozon, a police investigator, confirmed that it is not possible to estimate the former F1 champion's speed in terms of kilometers per hour. However, he said that he was on an ideal pace for an experienced skier. Benoit Vinneman, another investigator, agreed to the claim of Bozon.
No fault was seen on the equipment of Schumacher including his skis. The signs in the area of the accident were determined to be within regulations as well. So, investigators are positive that there are no issues about those factors Quincy pointed out.
Schumacher Accident Videos
Quincy and his team are currently investigating the video taken from the attached camera in Schumacher's helmet to get more details about the incident. But he cleared out that the vision of the camera is very limited that's why they are yet to establish the exact place of the fall, distance from the piste and speed of Schumacher.
In relation to the Schumacher accident video which was allegedly taken by a 35-year old flight attendant, Quincy expressed his doubts about its existence saying that he has not seen it at all.
Personal Comments of the Author
Going back at Quincy's statement wherein he said that speed is not a crucial element in piecing together the events leading to Schumacher's unfortunate crash, I certainly do not agree with it. Although I understand that it is really hard to determine the exact speed of Schumacher, in my opinion, it is certainly important in establishing the force of his impact and if he was observing precautionary measures before his mishap.