Peter Parcon
January 25, 2014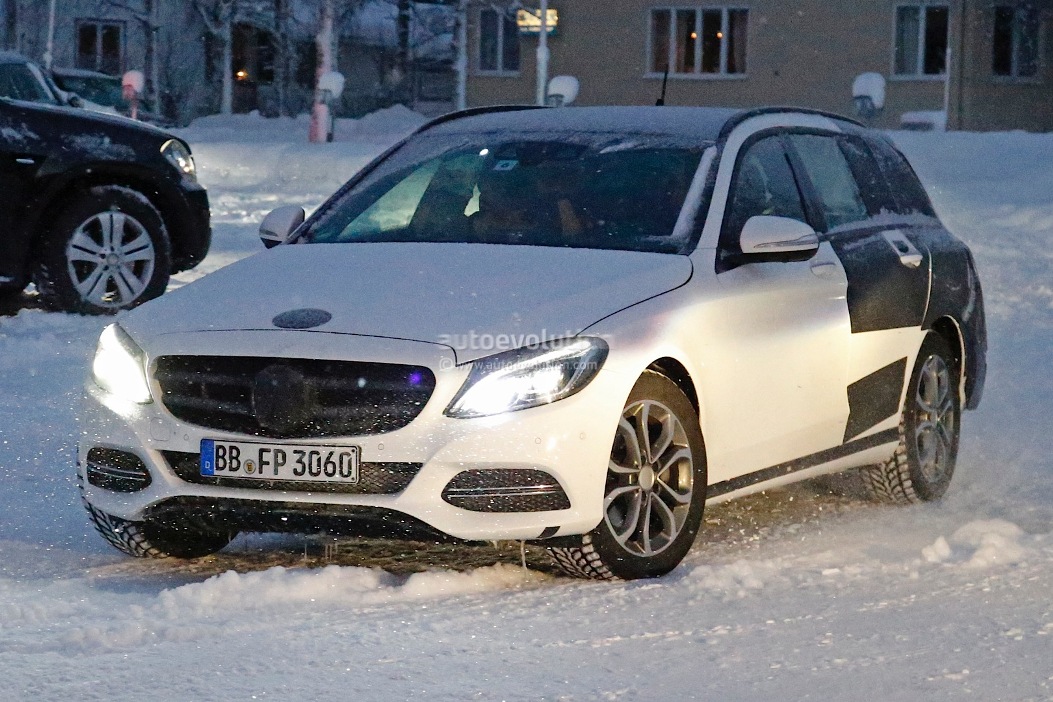 People who are looking to acquire a large-sized vehicle that can be used as a family car and executive cruiser can take into consideration purchasing the Mercedes-Benz C-Class Estate. The 2015 model of the estate was spotted recently prior to its anticipated official launch in Geneva, according to a report from autoevolution.com.
Although this market segment is dominated by Audi, the luxury vehicle manufacturer from Germany has reportedly enhanced the 2015 model of the estate. The vehicle is based on a platform similar to the latest W205 sedan and offers a bigger storage space. Aside from providing additional space for large cargo items, it also has a number of practical features such as rails, nets and dividers.
Despite the heavy camouflage on the rear side of the vehicle, the sloping roofline is still visible along with its wraparound taillights and upward beltline. The 2015 Mercedes-Benz C-Class Estate is expected to feature a similar elegant exterior of the sedan similar to the E-Class and S-Class.
The fuel economy of the upcoming model of the wagon is expected to be enhanced significantly and it will offer lower NVH levels. The wheelbase is expected to be longer by around 80mm while its weight will be reduced, which enhances its dynamics. Despite its increase in size, it is still expected to be lighter than its predecessor due to the latest MRA platform.
Although the overall design is basically the same, its Avantgarde line is expected to have a sportier appearance. On the other hand the Exclusive line will feature a small-size Mercedes-Benz star along its bonnet instead of the grille.
The engine options of the upcoming estate model include a 1.6-liter four-cylinder diesel model, 2.2-liter four-cylinder diesel model, 1.6-liter four-cylinder gas model, and 2.0-liter four-cylinder gas model.
The Mercedes-Benz C-Class Estate may be officially unveiled by the luxury vehicle manufacturer at a major event in Geneva or a private event in the coming months.