Giancarlo Perlas
January 22, 2014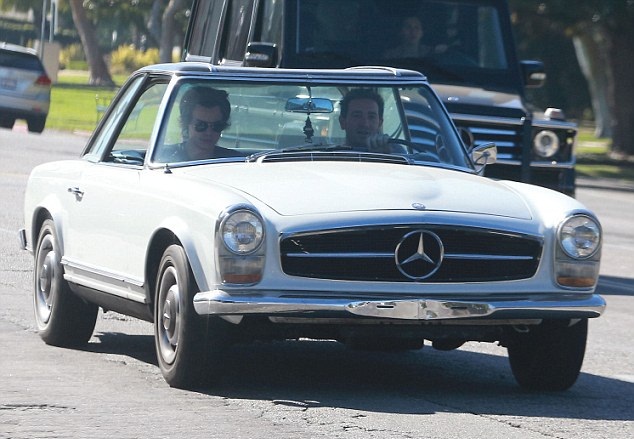 Harry Styles, a member of the popular English-Irish boy band called One Direction, is one of the hottest targets of rumors and paparazzis right now because of his strong appeal to young fans and heavily rumored relationship with another celebrity, Kendall Jenner.
Despite his very youthful soul and image, it is quite surprising that he has an old-school preference when it comes to cars.
Last Monday, Styles was seen cruising with his male companion in a vintage white Mercedes-Benz. Looking at the pictures provided by UK's Mail Online, the said car appears to be 1966 Mercedes SL.
The passenger seat of the white two-seater showed the male singer in dark aviator glasses and plain black shirt. He appeared to be sporting his usual floppy hair as well.
After the said drive, he later posted in his Twitter account the message, "Just a couple of Lads watching the Parent Trap".
Other photos of Styles showed him driving the convertible 1966 Mercedes SL too, which goes on to display that he really has a taste for good vintage cars.
According to a related report in AutoEvolution, this isn't the first time for the 19-year old youth to be spotted in a vintage car. Previously, he was seen riding a sassy red vintage Jaguar E-type too. However, the report noted that the lad seems to be test driving the car only.
Mail Online speculates that apart from the 1966 Mercedes SL, Styles also owns an Audi R8 Coupe, 1970 Ford Capri and larger Range Rover.