Giancarlo Perlas
January 12, 2014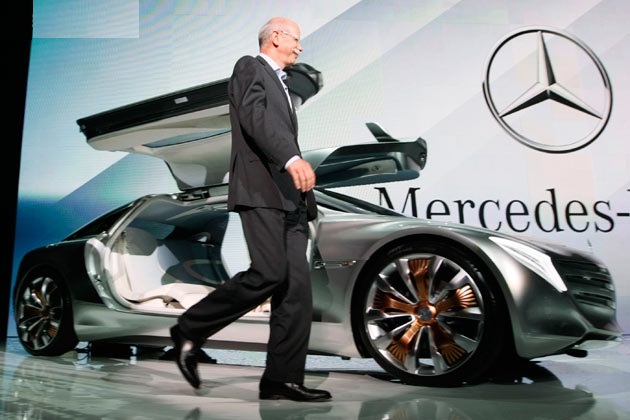 Last Friday, Daimler officially confirmed its 2013 Mercedes sales. Based on its report, the 2013 Mercedes sales are on a record-high due to the strong performance of the brand in its key markets worldwide like US, China and Japan. Overall, the sales of Daimler's top luxury car brand in the year 2013 grew by 10 percent compared to its previous year.
The company was proud to announce that its 2013 Mercedes sales was up by 14 percent in the US, 11 percent in China and 31 percent in Japan. Overall, the Mercedes-Benz and Smart car variants of Daimler sold more than 1.56 million units in 2013.
Significant Growth Seen in December Sales
The company recorded a total of 147,985 cars sold in the month of December. The figure is 12 percent higher on a year-on-year basis. During the final month of 2013, the sales of Mercedes grew by 17 percent in the US, 24 percent in China and 17 percent in Japan.
It sales in Europe during the same month fell by 0.8 percent though. Notably, its sales in its home country of Germany was down by 12 percent during that time.
Key Factor that Contributed to the Strong 2013 Mercedes Sales
Daimler pointed out that the CLA-class has been very instrumental in the strong performance of Mercedes in 2013. The new variant has enabled the brand to expand its target market to younger customers, the report said.
Zetche Vows to Regain Lead by the End of the Decade
In a related report from Bloomberg, CEO Dieter Zetsche of Daimler promised that he will make Mercedes regain its dominance in the luxury car segment before the decade closes. He stated that he is targeting to roll out a total of 13 all-new Mercedes models without predecessors within that time frame.