Giancarlo Perlas
January 12, 2014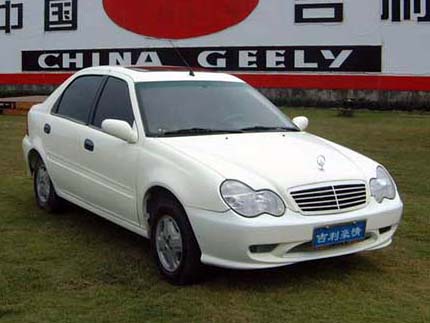 A few decades ago, the streets of Beijing, Shanghai and Guangzhou were dominated by bicycles. But now, people have ditched their bikes in favor of cars.
Such is the demand of the Chinese car market now that major automotive companies worldwide are presently putting the country in their sights. Even luxury car brands like Mercedes, BMW and Audi have shifted their focus on the Chinese car market due to its booming demand and very promising market.
According to the China Car Times website, China Association of Automobile Manufacturers (CAAM) has predicted that the Chinese car market will grow by 8 percent this 2014. The association has based its assumption from the trends that the automotive market of China has been displaying lately.
In a separate report from Forbes, McKinsey & Company predicts that China will top the US as the leading luxury car market within the next seven years.
With the mentioned facts in consideration, China is a sitting gold mine right now for automakers which explains why car companies, including Mercedes-Benz, are now racing to establish their networks in the Chinese market.
Roadblocks to the Growth of the Chinese Car Market
Despite the strong forecast of CAAM, it cited that the key factor that could deter consumer enthusiasm in the Chinese car market is the increasing global oil prices. Add to that the growing concerns of China in the issue of pollution.
Currently, auto manufacturers operating in China are being pressured by the government to come up with ways to integrate features that would lessen the carbon emissions of their vehicles. There are also reports that the central government of China is considering limiting the number of cars and trucks on the road in the near future, which would become a nightmare for companies that have heavily invested in the Chinese car market.