Giancarlo Perlas
January 1, 2014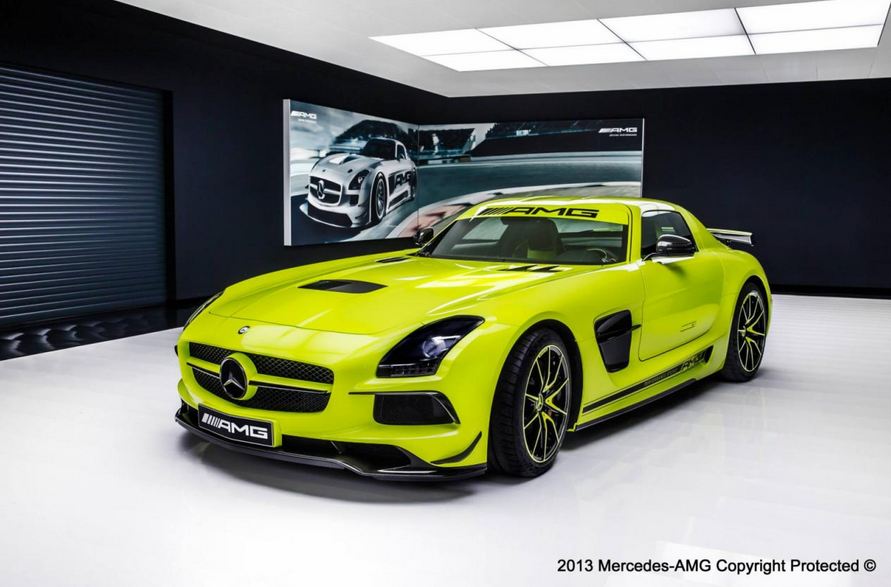 The Mercedes SLS AMG Black Series is already way too awesome when it first came out. But the specialists at AMG Performance Studio just can't resist restyling it to make it stand out even more.
According to AutoMotorBlog, the car was remodeled upon the request of a "special client". For those who are wondering about the identity of the mystery client, no name has been released about him or her yet.
Going back to the redesigned Mercedes SLS AMG Black Series, the exterior has been equipped with yellow finish, carbon fiber inserts, side graphics, black badges and new alloy wheels.
Black and yellow color schemes were also used in the interior of the vehicle. The color yellow has been used to provide accents to the black seats and dashboard. Noticeably, an AMG logo has been placed at the upper portion of the windshield to protect the eyes of the driver from glaring lights coming from above or the bright light coming from the sun.
The engine of the restyled Mercedes SLS AMG Black Series is the same with the other SLS AMG Black Series cars. It uses a stock 6.2-liter V8 engine. This is capable of providing an output of 622 hp and 634 Nm of torque. Then, the car can sprint from zero to 100 km/h in a span of only 3.5 seconds. Lastly, its top speed can reach up to 315 km/h.
Mercedes SLS AMG Black Series Photos
Here are the new Mercedes SLS AMG Black Series photos provided by AMG Performance Studio via the source: