Giancarlo Perlas
January 19, 2014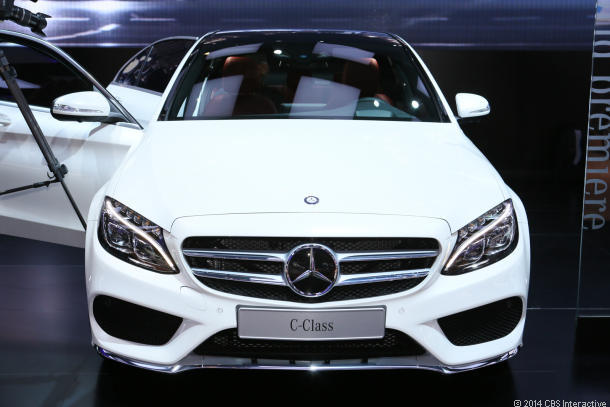 The 2015 Mercedes C-Class is considered to be the most important model of the three-pointed star brand this year. According to experts, the perfect combination of state-of-the-art technology, performance and design are the things that make the 2015 Mercedes C-Class excellent.
We have already discussed the engine performance and high-tech features of the new C-Class but we have not tackled the things that make it very stylish. So, here's a quick look at its exterior and interior:
The Exterior of the 2015 C-Class
Looking at what was revealed in the 2014 Detroit Auto Show, the 2015 Mercedes C-Class features the same signature lines of its predecessors such as a short trunk in the rear of the cabin.
Significant changes were made to its front grille and undercarriage to give it a sportier look. Buyers can choose between two hood designs for the new C-Class. One option is the standard that carries the classic Mercedes ornament. The other, the Sport version, has the insignia integrated in the hood. Then, its glass roof has been enhanced to offer a more modern touch.
In terms of frame, the new C-Class is longer and wider than its previous version. Its total measurement is approximately 3.7-inch longer and 1.7-inch wider. The extra space has been focused in its rear cabin to provide its passenger more room to stretch. This makes it very suitable as a chauffeur vehicle.
For the armor, the successor of the 2014 C-Class offers aluminum plating which is more lightweight. Around 220 pounds has been taken from its weight using this material. The lighter weight enables it to be more fuel-efficient
The Interior of the 2015 C-Class
One thing very noticeable in the infotainment system of the 2015 Mercedes C-Class is its 8.4-inch LCD coupled with a touchpad module.
Add to that its plush white leather seats lined with padding that are designed to offer extra comfort to the key areas of the body of its passenger and driver.
Its key points like the door panels, buttons and controls have been lined with aluminum accents.
The standard version has its dashboard and sides are covered in piano back gloss surface but buyers can opt for the matte finish black ash with open-pore marbled wood.
Lastly, don't be deceived by the outside of its trunk because it has up to 17 cubic feet of space inside. It also comes with a retractable bin for holding grocery items in place.